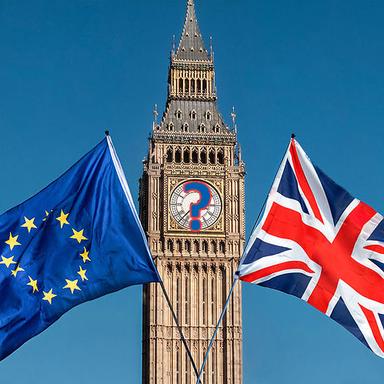 It wasn't March 29, 2019 as planned. It was also not on April 12 as announced. On the night of 10-11 April, EU leaders and British Prime Minister Theresa May agreed to postpone the Brexit until 31 October. A flexible period, during which all scenarios are possible.
No one wants a hard Brexit, a sudden exit from the United Kingdom of the European Union without agreement or transition period, nor do companies and European leaders. Hence this new compromise, which was hard-won and announced in the early hours of April 11.
It provides for a further postponement of Brexit by a "flexible extension until 31 October". Six short months during which the United Kingdom has several options, depending on the negotiations between Theresa May and the House of Commons.
• Option 1 : Exit on May 22, 2019
If the British House of Commons finally ratifies the withdrawal agreement before the European elections scheduled for 23-26 May, the Brexit takes place on 22 May, with a transition period.
• Option 2 : Exit on June 1st, 2019
If the withdrawal agreement is not accepted by the British Parliament by 22 May, the United Kingdom must organise the European elections. If it does not fulfil this obligation, it leaves the Union, without agreement, on 1st June.
• Option 3: Exit no later than October 31, 2019
If the United Kingdom holds these elections (what about the British MPs who would be elected after a possible withdrawal?), it has until 31 October (the day before the new European Commission will be appointed) to find a solution, which can be:
> a vote in the House of Commons in favour of the withdrawal agreement for a soft Brexit, as soon as the agreement is ratified,
> one (or more?) negative vote(s) for a hard Brexit on October 31st,
> or (who knows?) a decision by the United Kingdom to cancel everything, to give up Brexit and stay in the European Union.
In short, as the European Commission advised a few months ago, it is better to be prepared for… all scenarios!
LW
© 2019- 2021 CosmeticOBS