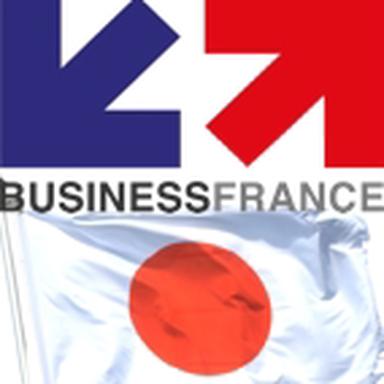 Everyone knows the cosmetics industry is one of the most flourishing in the world. However, trends and consumers' desires vary from one country to another. At the Cosmed International Congress 2017, Business France provided an overview of the cosmetics landscape in different regions of the world. This third part takes you to Japan.
Mikako Shiina, Cosmetics Development Director at the Tokyo Business France Office, deciphered how the Japanese deal with beauty.
Cosmetics market characteristics
Key figures
The Japanese cosmetics industry is ranked third on the global level. Its annual growth rate is 3%.
'The skincare and makeup segments control two thirds of the market. Skin maintenance is crucial to Japanese women,' Mikako Shiina explained. 90% of them use cosmetics, compared to 5% for men.
Japan is a huge importer of foreign cosmetics. 24.5% of imported products come from France.
Consumers' favourite claims
'Since Japan is a country with a low birth rate, claims are usually turned to the aging population,' Mikako Shiina said. Its inhabitants are fond of anti-aging promises, white hair coverage, and the reduction of smells related to aging.
You can still find targeted cosmetics designed to help perfect skin texture, fight against spots, and whiten the skin tone.
Different shades of claims
Mikako Shiina explained that the Japanese market has two types of cosmetics classifications: 'soft action' products and 'quasi-drugs' with active substances.
Japanese regulations are very strict in terms of claims. 56 terms are authorized to characterize 'simple' cosmetics (smooths the skin, perfumes, etc.). These products should provide a light action with temporary effects, like makeup, perfumes, or 'mascaras' for the hair.
As for 'quasi-drugs', they are cosmetics with more medicinal effects containing actives with longer-lasting effects. This category features deodorants, products designed to prevent inflammations, and permanent and semi-permanent dyes.
Fashionable products and trends
Mikako Shiina presented a few of the bestselling cosmetics according to the most popular claims among Japanese consumers.
• Skincare: In the category of 'quasi-drugs', there is the face cream designed by DrCI:Labo. It is an all-in-one product which helps treat imperfections and dark spots. It costs €70 for a 120 gram capacity.
As regards cosmetics, Japanese women are fond of the Shiseido face cream. It keeps the skin hydrated and firm, without leaving any oily finish. The 90 gram jar is available for €16.
• Hair care products: Permanent dyes are positioned as 'quasi-drugs', like Wella products, which are claimed to be long-lasting. Two 60 gram tubes cost €14.
However, in cosmetics, there are mascaras for the hair, in particular those by the Bigen brand. They are temporary dyes that cover both the roots and white hair. The 15ml bottle costs €4.
Always in search of perfection, the Japanese consume a lot of cosmetic products. This country has an aging population, so its cosmetics industry is mostly turned towards anti-aging issues.
© CosmeticOBS-L'Observatoire des Cosmétiques
© 2018- 2020 CosmeticOBS