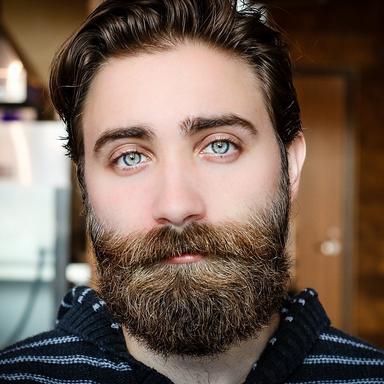 In recent years, the beards provided have been blooming on the faces of gentlemen. Gone is the three-day hair a little neglected, hello hair cut to the millimeter. Many brands are entering the men's cosmetics market to meet the new needs of men. This trend was confirmed at the Cosmosprof trade fair held in Bologna from 14 to 18 March 2019.
Many people think that the men's cosmetics trend is not sustainable…
It is true that the skincare market for women is much more developed, but male products are gaining more and more ground.
Men and cosmetics: a not so recent matter
Hipster fashion may be recent, but the hair on men's faces is thousands of years old.
Some brand designers did not wait until the beard came back to create products.
This is the case of Jean-Marc Fert, founder of the Hairgum brand. "This year we are celebrating our 30th anniversary. For three decades, we have been offering hair waxes, but also shaving and beard care products," he explains.
Old fashion as much as you want
The strong return of the beard was accompanied by the emergence of barber shops, vintage as one would wish.
Today, there are countless salons dedicated to men, decorated with old leather armchairs and proudly displaying old cabbage-cutters.
Some brands are therefore playing on this card, a little old-fashioned. This is the case for brands such as Philémon or Lames et Traditions.
Ganaël Bascoul, Mr. Barbier's creator, also surfs on this trend and takes over the barbershop universe to communicate on his brand.
But for him, there's no way he's going to take himself seriously. "It's more about hijacking codes and making them into something funny and offering uncomplicated cosmetics."
When hair rhymes with naturalness
Some brands, seen at Cosmoprof, offer products for the beardn hair or more generally skin grooming.
Each of them has its own communication and universe. Yet they all have one thing in common: a strong commitment to the environment.
They all claim to source ingredients as naturally and ethically as possible and to manufacture in France. Corentin Letort, creator of the Bivouak brand, goes even further in his approach.
Unlike most of his competitors, he decided to base his entire brand's storytelling on respect for nature.
In addition to formulating organic, natural and local products, he has chosen to set up his laboratory in the Cher countryside in order to produce his own raw materials in the fields surrounding the factory.
The brand is also a member of the 1% for the Planet organization, a global movement composed of more than 1,300 member companies that donate 1% of their sales revenue to environmental associations.
A strong way for Corentin Letort to position its brand image in a different way but also to make "cosmetics that make sense", as he likes to remind us.
The most sceptical will probably say that men's cosmetics are still in the embryonic phase.
However, there is no denying the exponential increase in the number of brands aimed at men is a long-term trend.
The influx of buyers from all over the world to the stands of brands of this kind present at the Cosmoprof exhibition is an unstoppable argument for silencing the mischievous mouth.
JS/AM
© 2019- 2020 CosmeticOBS