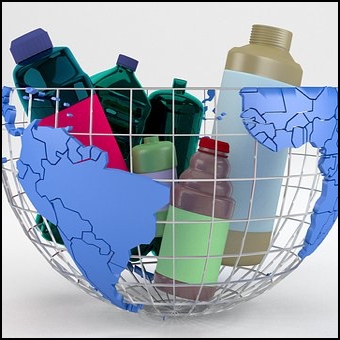 On June 4 and 5, 2019, the Carreau du Temple vibrated to the rhythm of the Édition Spéciale by Luxe Pack exhibition. For its first edition, the event was organised around the theme of recycled or environmentally friendly luxury packaging. Several dozen exhibitors were able to show visitors what their latest innovations were and, above all, to say a little more about their environmental sensitivity.
Reading time : ~ 4 minutes
Recycled packaging is not necessarily grey and dull. On the contrary, packaging innovations compete with conventional packaging. As a result, they also find their place in the luxury sector.
As Laurent Gery, director of Oriol et Fontanel, a company specialising in the manufacture of decorative ribbons, testifies. "We have been working for five years in everything that is weaving ribbons made of recycled polyester. The first customer who made this request was Burberry. Since then, the brands' willingness to work with eco-designed materials has increased and we have set up a partnership with Seaqual. So we produce yarns and ribbons from the processing of plastics recovered from the oceans," he explains. "This type of product, in addition to being environmentally friendly, allows our customers to communicate that the ribbons they use clean up the oceans. We ensure rigorous quality control, with social and eco-responsible respect, with particular attention paid to our products throughout the world. Our company follows the REACH standard in order to respect the environment."
While Oriol and Fontanel are committed to the environment, the same applies to Albéa, a supplier of cosmetic packaging.
"We offer many'green' solutions, since this is really our strategic focus. We have a ...