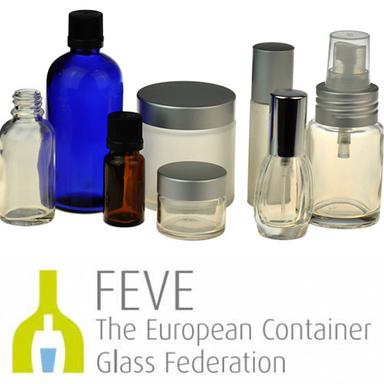 According to an independent study on consumer behaviour commissioned by FEVE, the European Container Glass Federation, three out of four European Millenials prefer glass to any other material for beauty products, cosmetics, perfumes and pharmaceutical products. Glass thus seems to be the solution to seduce this generation, fan of beauty and concerned about the environment.
Glass is clearly and fundamentally considered the best packaging for cosmetics, perfumes and pharmaceuticals by 77% of the 2,030 consumers surveyed - ahead of plastic/ethylene poly terephthalate (PET) and metal in five European markets. This attachment to glass can be attributed to its environmental properties, its ability to preserve both the quality and fragrance of its contents and its premium quality.
Consumers attentive to sustainability
When it comes to sustainability, 69% of respondents cite glass as the most recyclable and ocean-friendly packaging, compared to metal or plastic/PET, and 7 out of 10 consumers know that glass bottles used for beauty products can be recycled with household glass.
These conclusions come at a time when a very large majority of consumers (91%) aged 18 to 34 say they have become more aware of their environmental impact over the past 12 months.
With forecasts that our seas will contain more plastic than fish by 2050 and growing concerns about the state of our marine systems, it is not surprising that consumers expect brands to find sustainable solutions to everyday consumer waste.
"Glass is one of the most sustainable and environmentally friendly forms of packaging available to us," according to the FEVE press release. "Regardless of the packaging solution for which it is used, glass is infinitely recyclable in a closed circuit. Recycled glass is basically the most valuable resource for new production, potentially replacing sand, soda ash and limestone, all raw materials found in nature."
With regard to cosmetic packaging, a study conducted in 2018 by the German Glass Association (BV GLAS) revealed that glass vials have a recyclability rate of 89 to 97%. Perfume bottles achieve a recyclability of more than 90% in terms of tonnage, with the remaining 10% due to the components of the spray pipe and diffuser.
Glass: safety, preservation and a premium touch
Consumers are extremely numerous to consider glass as the safest packaging (according to 69% of respondents), the most likely to preserve the quality and fragrance of products (83% of respondents) and to guarantee the best premium touch (86% of respondents).
Perfumes top the list of products most likely to be purchased in glass packaging, while half of consumers also say they want to see more fragrances, creams and care products in glass packaging. All of which indicate that there is still some growth potential in the vial sector.
A broader societal shift towards sustainable and high quality packaging is clearly visible among consumers of beauty products, which proves the existence of an opportunity for expansion in the perfume and cosmetics market.
"These results are proof that environmentally conscious consumers are really increasingly demanding beauty products in glass containers," explains Michael Delle Selve, FEVE Communications Manager. "Younger consumers are attracted to glass for both its premium and sustainable properties, so glass packaging could be the solution to seduce the Millenials. It is time for brands to take this into account and react by increasing their offer in glass packaging."
These results are in line with the FEVE's "Consumer Barometer" study conducted in April 2018, which showed that 73% of Europeans consider glass to be the most ocean-friendly packaging, while 78% make it their first choice of packaging when buying food and drink.
FP
© 2019- 2020 CosmeticOBS