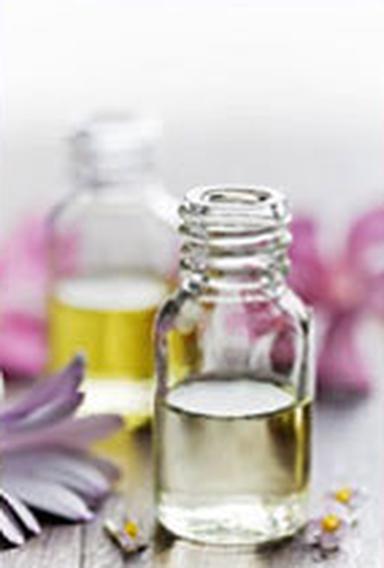 It is obvious that cosmetic products do not escape the dictates of fashion. Apparently, neither are their ingredients. A major American advertising agency, Pierce Mattie PR, specialized in media campaigns in the fashion, beauty and cosmetics sectors, has just published its top 10 cosmetic ingredients that we should hear the most about this year. Natural and vegetal featured, with a strong presence of ingredients also renowned for their nutritional richness: here is their ranking, with their comments… See you in a year to check these forecasts!
1 - Argan oil
Known to be an incredible natural source of vitamin E, with 80% essential fatty acids, argan oil has been the beauty secret of Moroccan women for centuries. It can be used on skin and hair for its high antioxidant content and its ability to enhance natural hydration.
2 - The acai

Parfois appelé la Fontaine de jeunesse, cette baie brésilienne contient des antioxydants, des acides aminés, des omégas essentiels, des fibres et des protéines, ce qui la positionne comme un formidable actif dans les produits anti-âge. L'açai est déjà présente dans des produits de soin de la peau et des cheveux.
3 - Goji Bay
This berry with rich nutritional potential, also known as Wolberry (or Common Lyciet), is often called super food for its properties to fight free radicals and stimulate the immune system. Although there is no obvious cosmetic interest in incorporating goji into perfumes, this has not prevented some designers from including this sweet fragrance in their compositions.
4 - The baobab tree
Rich in riboflavin, niacin and vitamins A, C, D and E, baobab has demonstrated its anti-aging properties, but has also found its place, in addition to creams and moisturizers, in exfoliating products and hair care products.
5 - Acerola

Les ingrédients riches en vitamine C comme l'acérola sont généralement mis en œuvre pour leur capacité à illuminer le teint. L'industrie cosmétique devrait également utiliser l'acérola pour cibler les consommateurs souffrant de rougeurs ou d'inflammations cutanées.
6 - The blueberry
Rich in amino acids, vitamins, antioxidants and essential fatty acids, blueberries constitute another superfood, which finds its place in cosmetics in anti-aging products. Blueberry is known for its skin revitalizing properties. It should soon be seen in many skin care formulas.
7 - Probiotics
In 2008, Pierce Mattie PR had already noted the buzz around the term probiotics in the beauty industry, but today, it is much more than a buzz, especially with the development of the cosmeceuticals and nutraceuticals branch. Probiotic skin care products will be available in product ranges with paramedical accents, for consumers attracted by scientific arguments.
8 - Palmitoyl tripeptide-3
Cecosméceutique is increasingly integrated into anti-ageing products to fight fine lines and wrinkles, and should be even more present in 2009. Products containing them could be presented as a temporary alternative to cosmetic procedures.
9 - Myrrh
With the growing success of Ayurveda in the United States, this ancient ingredient is reappearing in fragrances and skin care products. The rich resin, with its light vanilla scent so popular in incense sticks, stimulates circulation and has lifting effects.
10 - Turmeric
A highly regarded ingredient in India, turmeric is known worldwide for its medicinal properties. It is found in anti-acne creams and lotions for its antiseptic properties, and as a preventive and curative active ingredient for skin imperfections. It will also find its place in hair loss products, in sunscreen formulas and in products positioned in the natural niche.
© 2009- 2020 CosmeticOBS