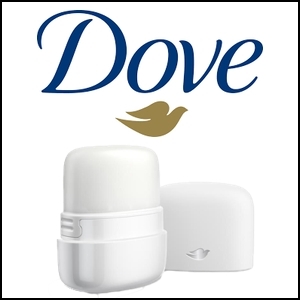 Many leading brands are positioning themselves in favour of nature conservation. This is the case with Dove, which has just announced several measures to limit the use of plastic in its packaging. By 2025, the brand expects to save 20,500 tonnes of virgin plastic per year.
Reading time : ~ 3 minutes
The emblematic soap brand "formulated with a quarter of moisturizing milk" is committed to nature. Dove has just announced his three-act plan to fight the pet peeve of the moment, plastic.
"Plastic waste currently represents one of the greatest environmental and human challenges: a problem arising from a linear single-use consumption model. Concerned to participate in the creation of a circular plastic economy, in which it is reused and recycled, Dove is accelerating and diversifying its actions with renewed energy, following the Zero Plastic/Best Plastic/Minus Plastic plan," says Dove's press service.
Zero plastic
As far as possible, Dove announces that it will limit the use of plastic in favour of innovative packaging based on alternative materials, but also consider new packaging formats. First concerned, the soap bar. From 2020 onwards, this product will be packaged worldwide without plastic. The brand also indicates that alternatives are currently being tested to replace the plastic envelopes of multipacks.
Best plastic
"Dove is committed to investing in more environmentally friendly plastic solutions to reduce the use of virgin plastic, thus contributing to the creation of a circular plastic economy. As part of this mission, Dove today announced that it will launch new bottles designed with 100% ...