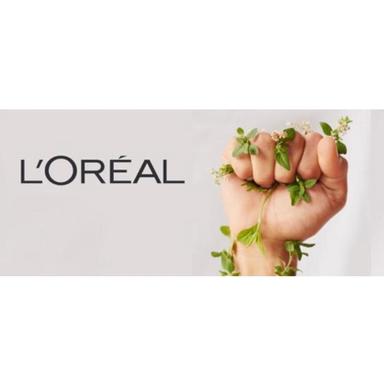 The leader in cosmetics took advantage of World Earth Day, April 22, 2021, to communicate again on its projects, more or less short term, in favor of the planet … because it is also worth it.
"Scientists say we have nine and a half years to halve the CO2 emissions that cause climate change," says Delphine Viguier-Hovasse, International Managing Director of L'Oréal Paris. "The time has come to accelerate sustainable innovation, move to a circular economy and reduce the environmental impact of our products."
The group detailed a very clear roadmap, with different deadlines depending on the topic.
Product eco-design
93% of ranges are currently improved according to product life cycle principles.
By 2030, this will be all skincare.
Packaging
By 2025, L'Oréal says that 100% of the plastic used in its packaging will be recyclable or compostable.
By 2030, all plastic will be of biosourced origin.
Formulas
To reduce its environmental impact, the brand is improving the biodegradability of its formulas and reducing its water footprint. By 2030, 100% of mineral resources will come from sustainable sources.
Climate impact
L'Oréal wants to halve its carbon impact in the next 10 years.
The group has also indicated that 11 of its factories are carbon neutral. By 2025, this will be the case for all of its sites.
Water
It is a rare commodity and that is why by 2030, all L'Oréal production sites will be able to reuse waste water.
Transportation
The carbon emission intensity of product transportation will be reduced by 50% by 2030. "We are working to reduce the weight of our packaging. This material saving represents a significant optimization of space during transportation," adds L'Oréal.
Fighting deforestation
The L'Oréal group is committed to achieving zero deforestation. By 2020, the focus is on palm and soy derivatives for ingredients, and paper and cardboard for packaging.
Since 2010, 100% of the palm oil used by the group has complied with the standards of the Roundtable on Sustainable Palm Oil (RSPO).
Human commitments
The group's ambitions do not only concern the manufacturing and sourcing processes.
Firstly, L'Oréal wants to educate citizens on the theme of sorting and recycling. "We are partnering with Loop and will participate in a project to experiment with sustainable packaging. The bottles of our hair care products will be made of aluminum and sold with a deposit on the retailers' website. After using the cosmetics, consumers will be able to return the packaging to the retailer who will collect it and return it to us for cleaning and refilling," explains L'Oréal.
The brand is also committed to the issue of street harassment. It has joined the Hollaback association, which trains women and men to adopt the right attitude when they are victims or witnesses of such a situation.
"As the world's leading beauty brand, we have the opportunity to play a leading role in our industry, leading by example and creating a demand for sustainable beauty and a more responsible society," concludes Delphine Viguier-Hovasse. "There is still a lot of work to be done, but we are convinced that we can make a difference in this race against global warming."
JS
© 2021 CosmeticOBS