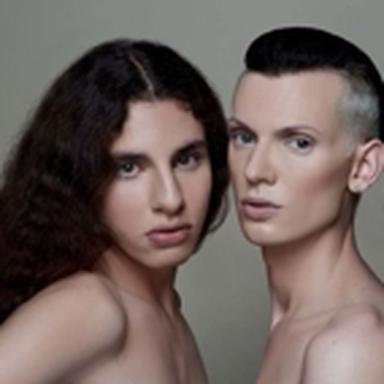 The first 'unisex' makeup range was released on December 18, 2017. Available online, Jecca offers products for everyone, including the LGBT community, still too little often targeted by the cosmetics industry.
It is English makeup artist Jessica Blaker that created this first makeup brand for transgenders – and more generally all those interested in using her products.
With Jecca, there is no category, no label, no classification. The brand's main objective is to offer every single person the possibility to express and reveal themselves exactly the way they wish to.
After studying at the Delamar Academy of the Ealing Film Studio in London, Jessica Blaker worked all across the country, in particular in the radio and TV world. That is how she got closer to the LGBT community.
She gradually realized there were almost no products adapted to transsexuals or men feeling like wearing makeup.
Convinced that 'everyone has the right to feel fabulous,' she decided to launch her own brand.
So, to efficiently identify her target's needs, Jessica Blaker volunteered in associations supporting LGBT people and took part in trans events.
Right now, Jecca offers primers providing much coverage and concealers to best hide beard regrowth and harmonize features as much as possible. However, these products can also be used to blur the skin's irregularities, scars, or discreet imperfections.
The vegan and cruelty-free brand is still in its infancy. Other new products should be launched over the next few months, always in the hope of feeling beautiful, proud, and unique. Make no mistake: the revolution is has begun.
© CosmeticOBS-L'Observatoire des Cosmétiques
© 2018- 2020 CosmeticOBS