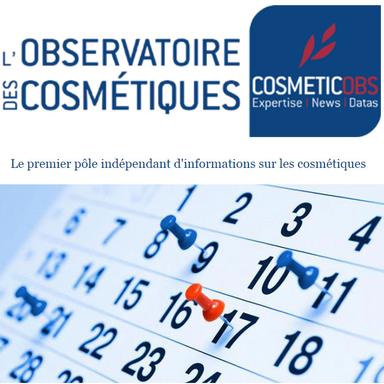 Very regularly, the CosmeticOBS editorial team attends different types of events: congresses, exhibitions, press presentations, conferences… Just as regularly, it offers exhaustive reports to its subscribers, with its articles, summaries, videos… So get ready to know…
The editorial staff will be present at the following events
• Sustainable Cosmetics Summit, November 2-5, virtual edition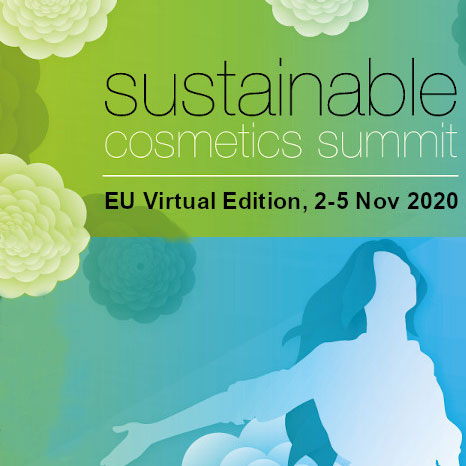 Covid-19 is having a major impact on the cosmetics industry. It has disrupted ingredient supply chains, production processes, as well as the distribution and retailing of finished products. This new European edition of the Sustainable Cosmetics Summit will cover the implications of the coronavirus crisis with a green lens. This new virtual edition will take place on 2-5th November.
This European edition will comprise four dedicated sessions and a training workshop.
• 7th Anti-Ageing Skin Care Conference, 3-4-5 November, London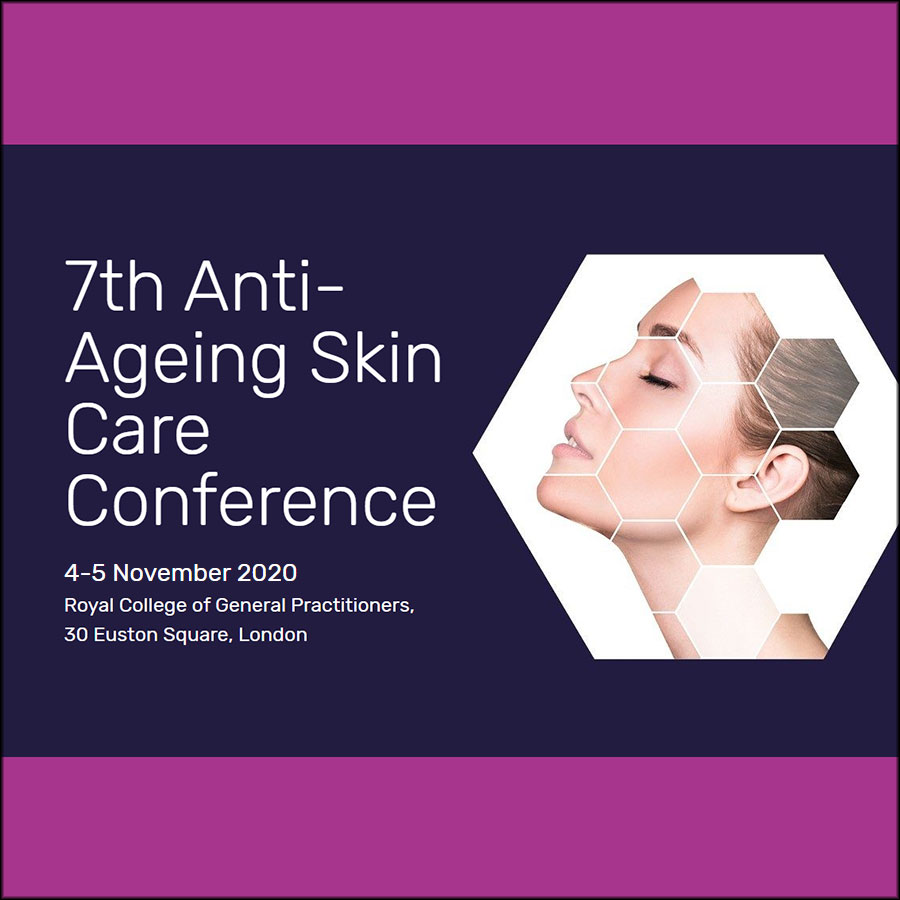 The 7th Anti-Ageing Skin Care Conference, organised by Summit Events, was to be held in London on 2-3 June 2020. In the context of the Covid-19 coronavirus crisis, it has been postponed to November 3, 4 and 5, 2020 and will be a virtual edition. With the theme of this 7th edition: Outside In and Inside Out- an Holistic Approach to Anti-Ageing, this event will attempt to draw on related areas of anti-ageing and apply these to skin care approaches and treatments.
• Perfumes & Cosmetics Congress - 18th edition, 4-5 November, Chartres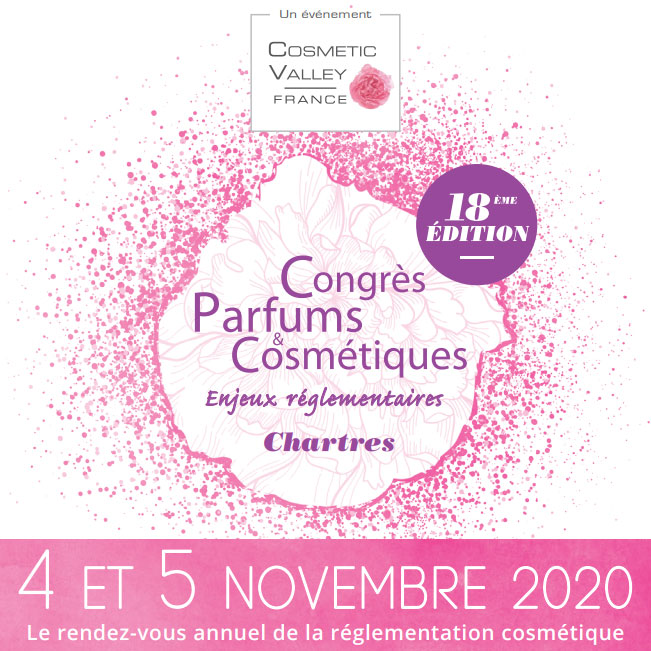 The Perfumes & Cosmetics Congress - Regulatory Issues, the annual meeting of cosmetic regulations organized by the Cosmetic Valley, is getting ready for its 18th edition. It is scheduled for 4 and 5 November 2020 in Chartres, with, as usual, two days of conferences on the topics of interest of the moment, discussion groups led by speakers and meetings with professionals in the sector.
2 days to perfect your regulatory knowledge, with in particular: Salvatore D'Acunto, DG Grow, CE; Pascal Courtellement, LVMH Recherche; Emmanuelle Devaux, L'Oréal; Martin Foe, Aptar; Nadine Mulot, Mane; Gerald Renner, Cosmetics Europe; Julia Schouman, Chanel; Representatives of the ANSM, the DGCCRF, the FEBEA…
This 2020 edition can be followed in physical or digital format.
• Cosmoprof Fair, Spring 2021, Bologna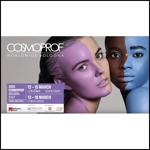 For the past fifty years, the beauty industry, on a worldwide scale, has been meeting at Cosmoprof. Considered one of the major events on the cosmetics industry calendar, it brings together perfume, make-up and hair brands as well as packaging manufacturers.
Cosmoprof 2020 will take place in Bologna, as usual, from 12 to 16 March 2020.
Initially scheduled in Bologna from March 12 to 16, 2020, the 2020 edition of Cosmoprof has finally been postponed to spring 2021. A digital event, WeCosmoprof, will be organized from June 4 to June 2020, to help restore the industry's business relationships.
• in-cosmetics, October 6-8, Barcelona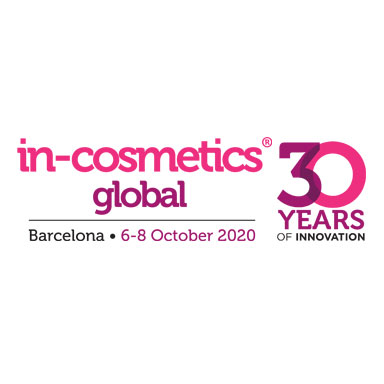 The next edition of in-cosmetics Global should take place in sunny Barcelona. The emphasis is put on firmly on interactivity, bringing the products and formulations to life through a series of areas, zones, labs and activities. All suppliers of cosmetic ingredients will be on hand to introduce visitors and buyers from all over the world to their latest innovations, but a little later than expected. The exhibition, which was scheduled to take place from March 31 to April 2, was postponed from June 30 to July 2 because of the coronavirus, then again from October 6 to 8, and finally rescheduled to April 2021.
• ADF&PCD, June 22-23, Paris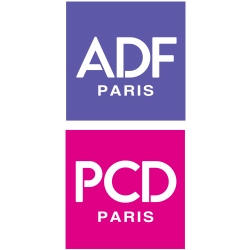 ADF&PCD 2021 Paris will be back on June 22 & 23, 2021. The theme of this edition is to revive the packaging industry for the coming year and to promote innovation in packaging for beauty, luxury and consumer products.
While waiting for the event to be held physically, the organizers are planning a series of new initiatives that will continue to help packaging specifiers discover the latest packaging products, virtual content and a small committee event.
The editorial staff will also be present at the following events
• UEBT Annual Conference - Initially scheduled for 18 and 19 May in Paris, it has been postponed to a later date.
• 3rd Aromadays Congress - Dedicated to essential oils, these two days of conferences organized by Cosmed, scheduled to take place on June 11th and 12th in Avignon, have been postponed to December 3rd and 4th.
IB
© 2020 CosmeticOBS