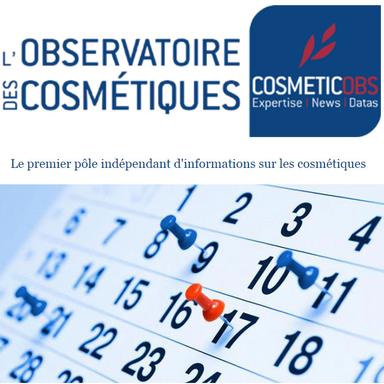 Very regularly, the CosmeticOBS editorial team attends different types of events: congresses, exhibitions, press presentations, conferences… Just as regularly, it offers exhaustive reports to its subscribers, with its articles, summaries, videos… So get ready to know…
The editorial staff will be present at the following events
• 5th Congress on Regulations and Compliance for Cosmetics, January, 26-27, broadcast online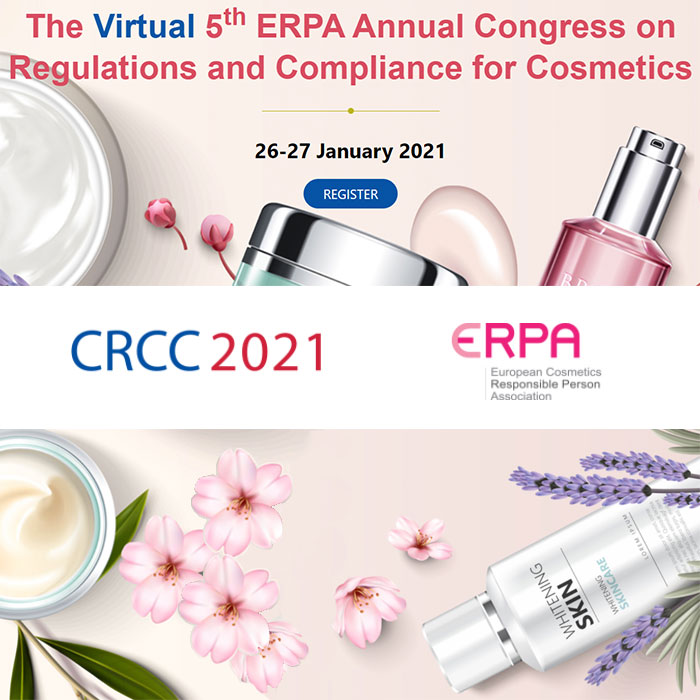 The 5th edition of this congress organised by the ERPA (European Cosmetics Responsible Person Association), initially scheduled for 2020, will finally be held in an entirely digital version on January 26th and 27th. The Congress will be supported by a special digital platform, allowing everyone to connect, attend, while granting access to the resources provided during the Congress even after its completion.
• U'Cosmetics contest, March 18th, broadcast in streaming
The 12th edition of U'Cosmetics, organised by the UCO Bretagne Nord, will be entirely digital and will take place on 18th March 2021 on the theme of "Solid Cosmetics: don't let innovation slip through your fingers".
• Cosmed Regulatory Meeting, March 25th, Paris/broadcast in streaming
This special edition of the Regulatory Meeting will be devoted to the impact of the new environmental regulations on the cosmetics industry. It will be held face-to-face in Paris and in streaming.
• Cosmed International Meeting, March 26th, Paris/broadcast in streaming
Also simultaneously live in Paris and via streaming, this edition will cover regulatory news and data from the Chinese and American markets, provide an update on Brexit and offer worldwide regulatory overviews on chemical inventories, controversial substances and claims.
• Cosmoprof Fair, May 27th-30th, Bologna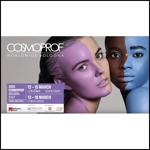 For the past fifty years, the beauty industry, on a worldwide scale, has been meeting at Cosmoprof. Considered one of the major events on the cosmetics industry calendar, it brings together perfume, make-up and hair brands as well as packaging manufacturers.
Cosmoprof 2020 will take place in Bologna, as usual, from 12 to 16 March 2020.
Initially scheduled in Bologna from March 12 to 16, 2020, the 2020 edition of Cosmoprof has finally been postponed to spring 2021. A digital event, WeCosmoprof, will be organized from June 4 to June 2020, to help restore the industry's business relationships.
• Pharmatech Cosmetech, June 1st-2nd-3rd, Chartres
The Pharmacosmetech exhibition changes its name to Pharmatech Cosmetech. Its new edition is scheduled to be held in Chartres.
• Bio'N'Days, June 9th-10th, Valence
It was to be held in Valence (France) in March 2020: this meeting dedicated to organic products should finally be held in June 2021.
• ADF&PCD, June 22nd-23rd, Paris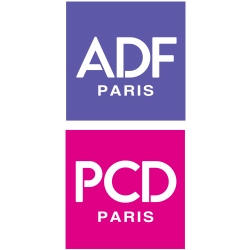 ADF&PCD 2021 Paris will be back on June 22 & 23, 2021. The theme of this edition is to revive the packaging industry for the coming year and to promote innovation in packaging for beauty, luxury and consumer products.
While waiting for the event to be held physically, the organizers are planning a series of new initiatives that will continue to help packaging specifiers discover the latest packaging products, virtual content and a small committee event.
• Naturkosmetik Branchenkongress, September 21th-22th, Berlin
This annual conference dedicated to natural and organic cosmetics has fixed its 14th meeting in Berlin.
• LuxePack Monaco, September 27th-28th-29th
This international reference platform for luxury packaging, which could only be held virtually in 2020, remains scheduled for its usual dates in 2021.
• in-cosmetics, October 5th-7th, Barcelona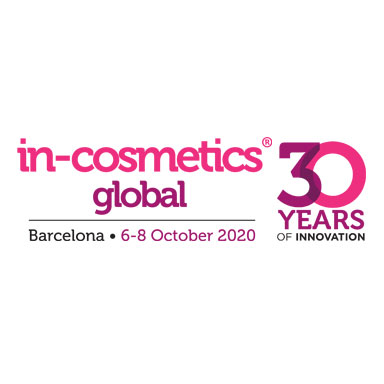 The next edition of in-cosmetics Global should take place in sunny Barcelona. The emphasis is put on firmly on interactivity, bringing the products and formulations to life through a series of areas, zones, labs and activities. All suppliers of cosmetic ingredients will be on hand to introduce visitors and buyers from all over the world to their latest innovations, but a little later than expected. The exhibition, which was scheduled to take place from March 31 to April 2, was postponed from June 30 to July 2 because of the coronavirus, then again from October 6 to 8, and finally rescheduled to October 2021.
• Cosmetic 360, October 13th-14th, Paris
The international exhibition of innovation for the perfumery and cosmetics industry, organised by the Cosmetic Valley, announced its next edition without specifying whether it will be held this year in an on-site or virtual setting.
• Perfumes & Cosmetics Congress, December 1st-2nd, Chartres
Organised since 2003 under the aegis of the Cosmetic Valley, the Perfumes & Cosmetics - Regulatory Challenges Congress confirms its vocation to enable participants to be up to date on the regulations that concern them and to dialogue with their regulatory authorities and counterparts.
The editorial staff will also be present at the following events
• UEBT Annual Conference - Initially scheduled for 18 and 19 May in Paris, it has been postponed to a later date.
IB
© 2021 CosmeticOBS