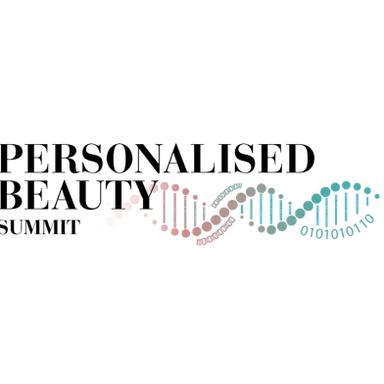 If there is one trend that continues to shake the cosmetics industry, it is personalized beauty. Driven by an ever-increasing desire on the part of consumers to have products that precisely meet their concerns, this trend is constantly evolving. The Personalised Beauty Summit, held in London on 30 and 31 October, is an opportunity for professionals in the sector to keep abreast of the latest innovations in terms of personalised beauty.
"With 77% of consumers saying they prefer personalized services, it is not surprising that the beauty and personal care sector is on the way to becoming one of the most high-tech industries in the world," explains the communication department of Kisaco Research, the event's organizer. "Whether it is engaging and retaining consumers through product recommendations based on personalized data and experiences, accelerating product development or guiding innovation, customization has the potential to completely transform the industry."
And what could be better than a show entirely dedicated to this theme? In addition to the conferences, visitors will have the opportunity to discover the latest technological innovations.
The detailed program of the conferences
Drivers & trends in personalised beauty
> Roshida Khanom, Associate Director - Beauty and Personal Care - Mintel
Reinventing product development for personalization
> Luke Weston - Chief Product & Strategy Officer - Function of Beauty
Pushing the boundaries of manufacturing
> Francisco Gimenez - CEO & CoFounder - eSalon
In store personalisation to increase consumer engagement
> Speaker TBC
Encouraging consumer adoption of digital innovations
> Sampo Parkkinen - CEO - Revieve
Engaging the gen Z consumer through personalisation
Pree Walia - CEO - Preemadonna
Harnessing the power of artificial intelligence to transform the way that women shop for skincare products
> Frauke Neuser _ Olay Principal Scientist & Associate Director Scientific Communications - P&G
Personalised packaging in beauty
> Jo Stephenson
Managing Director - PHD Marketing Ltd.
How to continuously optimise conversion rates by using beauty specific personalisation & prediction models
> Nidhima Kohli - CEO & Founder - Beauty Matching Engine
Investment in beauty tech
> Camille Kriebitzsch - Principal - Eutopia
> Kirsty Macdonald - Investment Manager - JamJar Investments
Value add or gimmick
> Sindhya Valloppilli - CEO & Founder - stealth-mode beauty personalization start-up
> Lucile Battail - Founder - Laboté
Personalised skincare: from idea to market leadership – the Ioma case study
> Jean Michel Karam - Founder & CEO - Ioma
The importance of external collaborations
> Yannick Sonnenberg - Digital Innovation Lead - Henkel
> Gerard Keeley - CEO & Co-Founder - Vidsy
> Marie Chevier - CEO & Founder - Sampler
A new shopping experience to unlock the full potential of personalised beauty
> Arnaud Plas - Co-founder & CEO - Prose
Formulation on demand
> Morgan Acas - President & Co-Founder - Romy Paris
Building a predictive model for skincare
> Meghan Maupin - Co-Founder & CEO - Atolla
Demystifying artificial intelligence in beauty
> Franziska Leonhardt - Founder - Ave & Edam
Revising the dialogue of the french pharmacy
> Julien Azencott - Co-Founder & President - Codage
From Personalised beauty to personalised well-being
> Jean Michel Karam - Founder & Chairman - Ieva
Using genetic biomarkers to inform skincare formulations
> Barbara Geusens - Founder - Nomige
IB
© 2019- 2020 CosmeticOBS