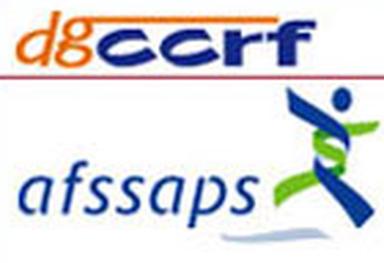 The recent upsurge of the "Without preservative" mention on labels has drawn the attention of the French sanitary authorities. The General Directorate for Competition Policy, Consumer Affairs and Fraud Control and the French Agency of Sanitary Safety of Health Products (Afssaps, as per its French acronym) made an inquiry during the second and third trimesters of 2008. Results: 50% of the products were non-compliant. Edifying … and somewhat worrying.
Framework of this inquiry
Forty-four products labeled as "Without preservative" have been checked. Among them, liquid soaps, shower-gels, masks, body care creams or face care creams, shampoos, tooth-pastes…which are by far the most widely used products.
The inquiry targeted mainly two points:
• the misleading or trustworthy claim,
• the sanitary safety of the formula.
Every product then has been analyzed in a laboratory to verify there was no preservative . All the formulae have also been tested to check that their protective system was efficient enough to prevent any contamination by bacteria or microbes.
Further, labels have been checked as usual to make sure they were compliant with the current regulation.
Results of the inquiry
Out of the forty-four products tested, twenty-one have been cleared, ten have been declared as non-compliant, twelve have been declared not satisfactorily, and one has been classified as dangerous.
In three of the products, analyses found preservatives , Benzoic Acid and Methylparaben mainly. Thus, the "Without preservative" claim has been classified as false.
In ten of the products, preservatives have been detected, though in very small quantities . As per a comment by Catherine Rioux, during the "Parfums et Cosmétiques" Convention held in Chartres on 6 November 2008, it is likely these substances have not been added by the manufacturer, but that they are in the ingredients to preserve them. Nevertheless, they are detected in the finished product; therefore, the "Without preservative" mention cannot be seen as true.
In twelve products, the protection against microbes has not been considered as sufficient , allowing for the proliferation of too many microbes.
One product, in which a pathogen bacterium has been detected, has been considered as dangerous for the human health and taken off the market.
Other non-compliances have been recorded on the labels, especially when no batch number (needed for traceability and a very useful means when a batch is contaminated…), or no "Best before …" date (of the utmost importance on cosmetics without preservatives and mandatory on all cosmetic products ) are mentioned. Analyses have also detected in some products allergenic aromatic molecules , which were not listed on labels, when this is mandatory as per regulation.
All in all, this inquiry led to seventeen calls to regulation, five notices of violation, six required changes of labels, and one product withdrawn from the market.
© 2008- 2020 CosmeticOBS