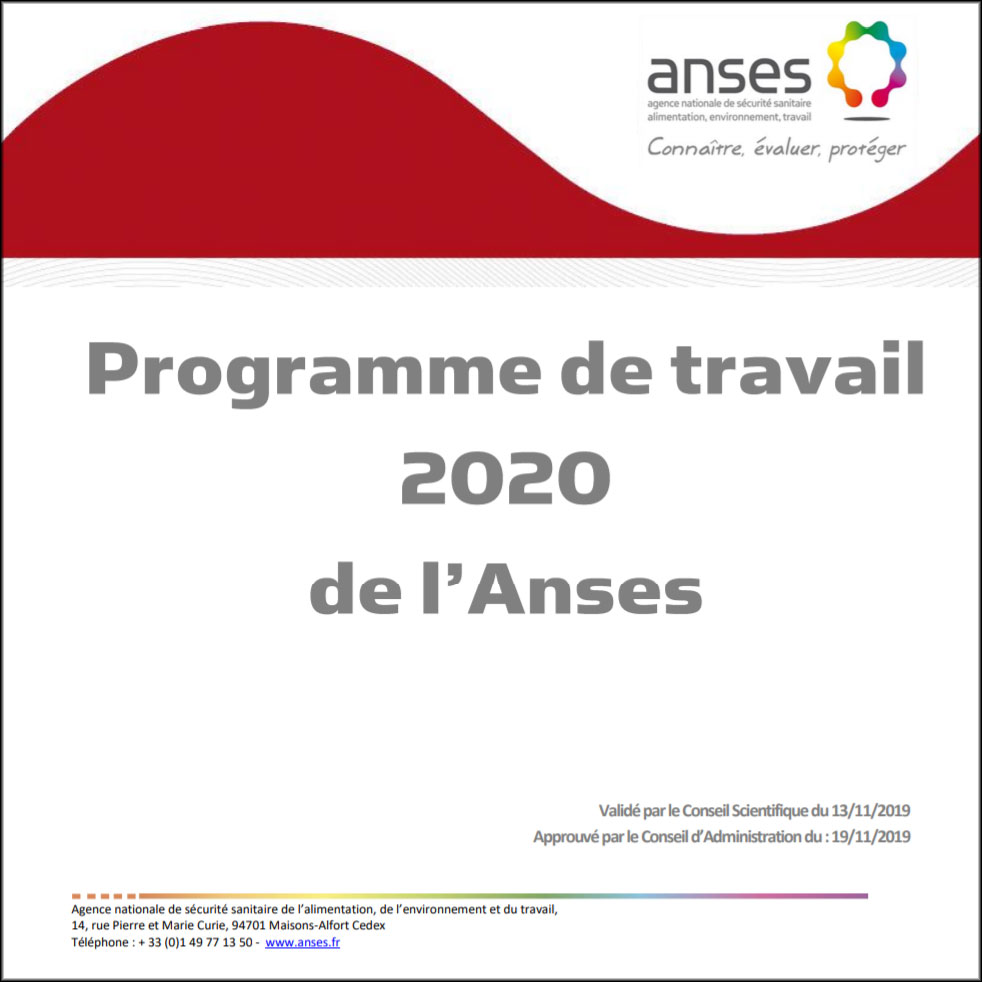 At the end of 2019, ANSES (National Agency for Food, Environmental and Occupational Health and Safety) published its work programme for 2020, which sets the course for its action in all its areas of expertise: food, animal health and welfare, environmental health, plant health and protection, and occupational health. Although the word "Cosmetics" is mentioned only once in the text, several aspects may have implications for the sector.
Reading time : ~ 8 minutes
The ANSES work programme for 2020 is part of the strategic guidelines drawn up at the end of 2018 in each of the Agency's fields of activity, in line with the commitments made by the Agency in the framework of the 2018-2022 objectives and performance contract.
These guidelines are also based on the national plans for which the ANSES provides a steering mission or to which it contributes (PNSE3, in transition to PNSE4, SNPE 2, PST3, PNNS, Ecoantibio, Ecophyto+…).
Its chapter 3 - Health and Environment provides for several lines of work that may affect the cosmetics sector in one way or another.
Endocrine Disruptors (ED)
The adoption in 2019 of the National Endocrine Disruptor Strategy (SNPE2), signed on September 3 at the ANSES, will guide the Agency's work on the ED substance assessment program.
• A list of substances that will be investigated by the Agency to be taken to the European level (European REACH, CLP, etc. Regulations) on an annual basis will be the subject of consultation in the framework of an annual meeting involving several Thematic Steering Committees (interCOT).
• A methodology for prioritisation of substances with ED potential will be developed.
• A categorisation methodology for these substances to discriminate between "ascertained", "suspected" or "suspected" EDs will be developed ...