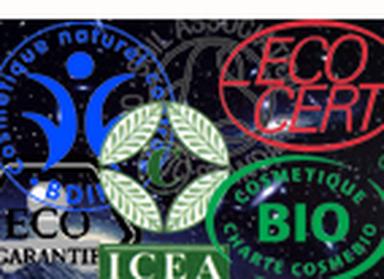 We have been hoping for this for several years. We talk about it, we imagine it, we expect it… but waiting for the standardized European specifications for natural and organic cosmetics have tended to be like waiting for Godot. However, it does come in. As proof, the meeting of Cosmébio members on May 12 in Paris. On the agenda: issues, explanations, information on the progress of the work and details of implementation. Things are becoming clearer… even if some of them still lack precision.
The Cosmos is this interstellar space, our expanding universe…
The image is easy, but at the end of this information meeting organized by the Cosmébio association, several participants were led to believe that it is not without some analogies with the COSMOS of which we are talking here.
This Cosmos is in fact a contraction of COSMetic Organic Standard, which designates the new European standard for natural and organic cosmetics, resulting from the harmonisation of the different national standards that currently govern them.
Originally there was a legal vacuum
Unlike the food sector, natural and organic cosmetics, which do not fall within the scope of the European Regulation on the production and labelling of organic products, do not benefit, even today, from Community regulations. Only a text drawn up in 2000 by a Committee of experts traces the general terms, but without really going into detail, and the principles it sets out do not have the force of law.
However, as the sector grew, it was necessary to define and regulate them, establish standards to govern and control them.
The European void has therefore been filled by private initiatives, such as Cosmébio and Ecocert in France, BDIH in Germany, ICEA in Italy, the Soil Association in Great Britain, BioForum in Belgium… each of these organizations establishing charters and procedures, which, while based on a common basis (cosmetic products that respect man and the environment), contain nuances and specificities that make the whole a multitude of very different small planets.
Not easy for consumers to navigate, not practical for manufacturers to export, while other initiatives of the same type were also flourishing elsewhere in the world, from the United States to Australia….
The necessary order in the Organic world
The market for natural and organic cosmetics being in full expansion, the demands and expectations of consumers stronger and more demanding, this small cacophony of organic labels was no longer satisfactory to anyone. The idea was therefore imposed to the various European national bodies to harmonise their standards and to come together in a common charter, a European standard, with the aim of simplifying things and clarifying the message sent to consumers. The initiative was welcomed from all sides… and the wait began.
The first contacts between Cosmébio and BDIH were made in 2001, the first meeting of the harmonization group was held in 2002, the first certifications according to the COSMOS-Standard will be granted, at the earliest, from September 2009. What has been going on all this time?
Constellation, discussions and secession
Around the harmonization table, six organizations representing more than 1000 cosmetics manufacturers, supplying more than 11000 products in more than 40 countries. This makes it difficult for people to agree, and sometimes very different principles and habits to be brought together.
Because in this group, some clearly favour organic farming when others are satisfied with the notion of natural, some involve independent certification bodies when others are satisfied with a control carried out by them, some define in a global way the authorised or prohibited raw materials when others operate on the basis of exhaustive lists of permitted or banned ingredients…
All, however, are companies, which, although not necessarily for profit, are profitable, also representing the specific interests of their members. The financial stakes and philosophies of the principles did not help, far from it, to accelerate the pace of discussions or to promote agreements.
As a result some of them, even within the harmonisation group, are getting impatient. And secede. The largest German organic cosmetics companies are leaving COSMOS to create NaTrue, a charter that shows its ambition but that some describe as "sufficiently imprecise and undemanding that their products can fit in without any problem"….
What's in COSMOS?
However, this sudden competition has, and even according to the participants in the harmonization group, a positive aspect: it encourages people to move faster and overcome some obstacles. Hence the announcement today of a forthcoming publication of the COSMOS standard.
In its communication of May 12, the Cosmébio association revealed the main lines: let's face it, organic cosmetics will change.
Definition of raw materials, requirements regarding their quality or production, calculation rules for the percentages of organic ingredients claimed on the label: everything in COSMOS goes towards strengthening the criteria for qualifying a cosmetic as organic… which does not exclude some compromises involving more than one real-politik than ethics.
The COSMOS-Standard displays first and foremost a precautionary principle at all levels of the production chain, from raw materials to finished products, as well as a concern for total transparency towards the consumer. Respect for biodiversity is added to the promotion of the use of products from organic farming, respect for the environment means both in terms of responsible use of natural resources and the use of non-polluting manufacturing and processing processes, integrating the concepts of "Green Chemistry".
All "COSMOS" products will be certified by independent accredited organizations, such as Ecocert or Qualité France in our country.
The classification of ingredients
Five categories of ingredients are defined.
• Water and mineral ingredients
They are natural, must be obtained by environmentally friendly processes and must be renewable preferences. They are not certifiable organic.
• Physically processed agro-ingredients
They may be of plant, animal or microbial origin (obtained by fermentation), must not be genetically modified, and, in the case of animal ingredients, must not consist of extracts from live animals or come from slaughterhouses (in this category, beeswax, honey, eggs or milk must be used, by example). They can be certified organic.
• Chemically processed agro-ingredients
They are essential for organic cosmetics to compete with conventional products. But they must subscribe to the 12 principles of Green Chemistry aimed at reducing or eliminating the processes and substances that are most dangerous to humans or the environment… if an alternative technology exists.
Note: even if transformed by chemistry or synthesis, a raw material can be qualified as biological. This is not the case today, but "it corresponds better", we are told, "to the availability of raw materials on the market"…
However, in this case, it will be necessary to evaluate, using precise calculation rules, the biological fraction of the obtained ingredient. Example: An ingredient composed of 50% organic raw material and 50% chemical compounds will be qualified as "organic to 50%" and will obtain certification as an "organic ingredient". There is no minimum organic requirement to obtain certification. The mention "ingredient from organic farming" will then take on a slightly different meaning than what we usually understand when we read it, and we will have to know how to decode the small star that refers to it in the list of ingredients…
• The other ingredients
This is the fifth category, which includes everything that others do not contain. It will essentially designate the preservatives, generally from the synthesis and for which no alternative is currently known. natural effective.
Is COSMOS more or less organic?
The Cosmébio charter currently imposes a minimum of 10% of ingredients from organic farming in the finished cosmetic product. A percentage that seems low at first sight, but it should be remembered that water, which can make up 50 to 60% (and sometimes more) of a cosmetic, cannot be labelled.
With COSMOS, this percentage will increase to 20%. A good progress. However, this will not apply to rinsed products (mainly shampoos and shower gels) and lotions, containing a very high percentage of water, nor to powders composed mainly of ingredients of mineral origin which are also not labelled. In this case, the requirement will remain at 10%.
This minimum percentage is accompanied by conditions for each category of ingredients that can be labelled: 95 % of the physically processed ingredients must be organic, and 30 % (the "organic fraction") of the chemically processed ingredients.
No more maximum permitted synthetic threshold (Cosmébio currently admits 5%), the idea being that the whole charter encourages the use of more and more natural and less and less synthetic, which should therefore only be found in minute quantities in finished products. Not establishing a threshold also makes it possible for COSMOS designers to avoid the drifts that lead some manufacturers to put the authorized percentage (since they "are entitled" to it) in any case without looking further for alternative solutions.
During the transitional period, however, the synthetic fractions of certain ingredients (still temporarily allowed before being definitively banned) should not exceed 2%.
But… you said: transition period????
2009-2012: COSMOS' odyssey
The first COSMOS certifications are expected to be awarded in September 2009, once the harmonization of the control plan (a small planet that COSMOS still lacks) is finalized. But the standard will not apply in its entirety until September 2012.
A 3-year adaptation period has been provided to give manufacturers time to integrate and implement the new requirements. A period of compromise, which will first be marked by derogations from the final principles. Certain solvents (used in particular to obtain natural tocopherol or carrageenan or xanthan gums), certain surfactants such as betaines, will thus be tolerated… and the products containing them will obtain COSMOS certification, which they will be refused as from 2012.
A new, somewhat vague period to expect, therefore, when some fear that some drifts will develop, products formulated very quickly at the very least to be the first to be "cosmostized", a blurred global message… especially since the display of "transition" products and those after 2012 will most probably be the same.
Logo or no logo, that's the question
And it's not decided yet.
At first, the option chosen is not to create a new visual label, whereas, for example, in France, Cosmébio's is only just beginning to be really recognized and well identified by consumers.
COSMOS" products will therefore carry, possibly alongside their "national" label, a simple mention. One? That would be too simple. Because in parallel with this "COSMOS-Organic" will also be created a "COSMOS-Natural" label, with a slightly less demanding standard, particularly in terms of ingredients of organic origin.
To sum up, on the labels, we will always find the labels bearing guarantees of the different organic cosmetics charters in Europe (or not), supplemented (or not) with a statement proving compliance with the COSMOS, Organic or Natural charter, which for the next three years will not mean exactly the same thing as what it will ultimately mean.
So, does COSMOS represent a better solution for organic cosmetics?
In the long term, there is no doubt that its requirements can only push this sector towards greater quality and ethical commitment. As for being simpler or clearer for the consumer….
LW
© 2009- 2020 CosmeticOBS