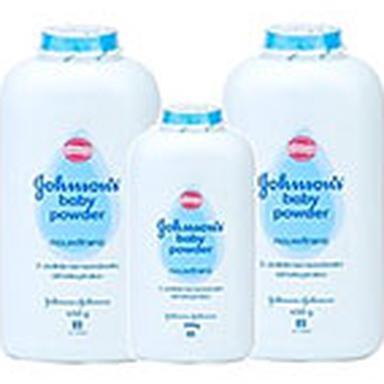 A jury in the US state of Missouri has ordered the cosmetic company Johnson & Johnson to pay $72 million (€65 million) to the family of a woman who claimed her death was linked to use of the company's powder talc.
Jacqueline Fox, from Birmingham, Alabama, died last year of ovarian cancer, aged 62.
The suit filed by Ms Fox claimed her use of Johnson & Johnson products containing talc, including the company's Baby Powder and Shower to Shower body powder, had directly contributed to her cancer diagnosis.
The jury found the company conspired to hide the health risks of using the talc mineral in its products and failed to warn the public of the dangers, and was liable for fraud, negligence and conspiracy.
The company has insisted its products are safe and is expected to appeal.
'We have no higher responsibility than the health and safety of consumers and we are disappointed with the outcome of the trial,' a Johnson & Johnson spokeswoman said in a statement. 'We sympathise with the plaintiff's family but firmly believe the safety of cosmetic talc is supported by decades of scientific evidence.'
The verdict at the end of the three-week trial was the first time damages have been awarded by a US jury over talc claims. More than 1,000 similar cases are pending nationwide and lawyers said thousands more could now be filed.
© CosmeticOBS-L'Observatoire des Cosmétiques
© 2016- 2020 CosmeticOBS