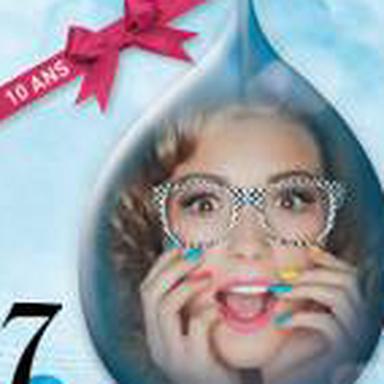 Just like every year, the Cosmétagora show organized by the SFC (French Society of Cosmetology) last January 9-10, celebrated innovations in cosmetics formulation. Brands could find plenty of inspiration, both in terms of product design and marketing concepts
Formulas presented (T to Z)
Novelty at last for foundations!
This melting, light, cold-formulated foundation does not contain any water, so it is preservative-free, but also free from any emulsifier and volatile silicone, and it is made with simple production equipment. Formula's strengths:
• Use of a liquid raw material combining UVB/UVA protection and a shade adjustable to one's needs (10 shades that adapt to the natural skin complexion, much time saved to get the right shade, easier industrial process)
• Non-oily, non-comedogenous formula free from any preservative – it is anhydrous – and free from any emulsifier likely to disrupt cell life
• A melting formula with a light finish which adapts to the skin to prevent any thickening effect and mask any imperfection
Lastly, it conceals wrinkles, hydrates and protects the skin, and fixes in addition to being comfortable and easy to apply!
Learn more
• Visit the website .
Eau Perlée – Hair perfume.
Hair perfuming, a feminine, elegant, delicate gesture, becomes a beauty ritual thanks to a cloud of pearls in a perfumed mist.
Enriched in emollients and sun filters, Eau Perlée makes your hair look shiny and soft, while adorning it with a subtle trail.
How to use Eau Perlée:
• Shake before use to turn Eau Perlée into an opalescent perfumed mist
• Spray on the hair (you can also apply a touch of it on the internal side of your wrist, in the neck, or in the elbow crease for more intensity)
The pearls will magically re-form in a few seconds…
Learn more
• Visit the website .
Face care is reinventing itself!
Here come new generation formulas that will revolutionize our habits and play with our senses.
Today, Unipex takes you on a sensorial journey with this powder that turns into an unctuous foam when it comes in contact with water to gently exfoliate the skin.
Your face is instantaneously ultra-soft, your skin texture smoothed, and your complexion radiant.
This selection of Cosmos-certified, biodegradable natural ingredients offers a product that rides on the naturalness wave.
• Cocktails of powders for a silky finish
• Duo of gentle, amino-acid-derived surfactants
• Exfoliating natural silica as an alternative to plastic microbeads – revitalizing mineral salts
Technical innovations involved:
• Transforming texture
• Cold-processed, water-free, minimalist hybrid foaming formula with only 10 INCI ingredients to reduce the environmental impact
A new beauty gesture to be adopted right now!
Learn more
• Visit the website .
Moisturizing dew droplets – Ultra-moisturizing face serum – Day care
A transparent, light, non-sticky gel providing a wet effect and intense hydration.
The perfect balance of three actives improves the quality of the skin, leaving it soft, supple, and comfortable.
Hydration maintenance is boosted with a unique wetting agent: Liponic® Bio EG-1.
Liponic® Bio-EG-1 is a biosourced ingredient based on glycerine and ethylene oxides derived from non-GMO corn ethanol.
With this new, more natural material, Vantage have developed a more sustainable ingredient not derived from petrochemistry.
Liponic® Bio-EG-1 is a Glycereth-26, a wetting compound that suits all types of applications (emulsions, micellar water, aqueous serums, shower gels, lipsticks…).
With its soft skin feel, it lubricates the skin and reduces the sticky, braking effect of glycerine or polymers.
Lastly, Liponic® Bio-EG-1 offers co-emulsifying, co-solubilizing, co-stabilizing properties. It also enhances the quantity and quality of the foam in cleansing (sulphate-free) products.
Learn more
• Visit the website .

Also read
© 2018- 2020 CosmeticOBS