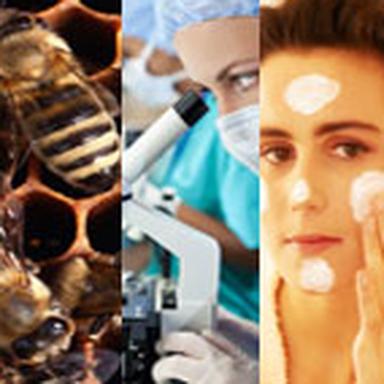 Snails' slime, snakes' venom, sperm whale's vomit, ostrich oil … so many new bizarre ingredients moved up in our anti-ageing elixirs! An animal-based cosmetic industry, or a marketing trend with a craving for exoticism? After which Code of Ethics? A small bewildering overview of the situation.
Everything is nice in an animal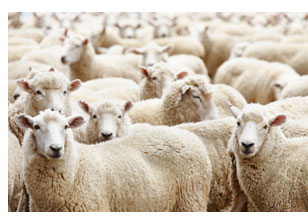 Active ingredients good for our skins, extracted from animal productions or taken from them without any damage to them, are well-known, such as milks (cow, goat, asses, mare) and their derivatives (yoghourt, cream, extracts, lipids, whey, hydrolysate … ), lanolin, from sheep wool, lecithin, from eggs, beehive products (honey, royal jelly, wax, propolis.)
The origins of some other cosmetic ingredients are not that much advertised, such as the hyaluronic acid, sometimes taken from roosters' crests. Consider glycerol, a moisturising ingredient extracted from animal carcasses in slaughterhouses, and squalane, another moisturising agent produced by the hydrogenation of squalene, a lipid present in high quantity in shark's liver oil. Same thing for beef tallow (stearic acid), a basic ingredient of soaps, or the scarlet red colour extracted from cochineal insects. Or sturgeons' eggs (caviar).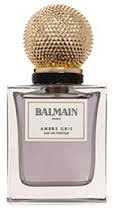 Maybe you are among those who do not know that the sperm whale vomit (ambergris) has been sought-after for centuries in perfumery ( Ambre Gris by Balmain), thanks to its woody scent and its rarity, or that keratin was extracted from the horns and the hooves of slaughtered animals; it is now more often taken from farmed feathered poultry, or, more rarely, from sheep's wool.
And yet, this is almost nothing!
From snails' slime to salmon sperm
During the last few years, a media hype occurred about snails' slime-based creams (Armonia, Babaria, Elicina, Ellezza, Hélicrème, Innovatouch, Jeanne M, Petit Gris), or snakes' venom-based creams (Armonia, Babaria, Expression/line, Garancia, Skineance.)



Some brands have been on this market's segment for years (Elicina, from Chile, was established in 1995); others have based their programme on these ingredients (Armonia's cares are almost only made of snails' slime or snakes' venom). More brands follow this trend, so popular in Asia (Garancia and its Mystérieux repulpant , a serum based on peptides from snakes' venom, placed on the market in 2007). Others even diversify their businesses: Hélicrème, a French brand that grows snails in Southern France, has made a new market for them with its snails' slime-based cream.
Now, after gastropods and reptiles, the cosmetic industry looks to other, even more surprising, cosmetic active ingredient's resources. Place great importance on science, but also on outlandish raw materials, such as earthworm's dejections (Fresh beauty market), bee venom (Heaven, Manuka Doctor, Rodial), ostrich oil (Struthio derma), Rhizostoma jellyfish collagen, for its anti-ageing properties (Valmont until 2012) or leech saliva. Do not let aside the salmon sperm, a hydrating agent able to fight sun UV radiation, or nightingale's droppings, offered in masks in a New-York salon …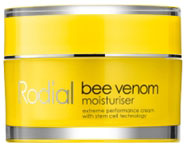 What about a Code of Ethics, in this world?
After using synthetic spermine in its beauty cares (SkinScience), after an even more questionable use of fetal cells provided by an abortion (Neocutis), the question "Ethics and cosmetic" is asked. In Europe, the regulation bans using cells, tissues or products from human origin. Not in the USA, which through the Internet channel, can market these kinds of products (Neocutis) the world over.
As for ingredients from animal origin, often cheaper than their plant or synthetic counterparts, labels provide consumers with few, if any, pieces of information. No information may let one think of an animal origin. Sometimes, wrongly, most often, rightly.
Other ethical problems are raised when ingredients are taken from protected species. For instance, the warning in 2012, by the Bloom association, in a study called "The hideous price of beauty," about squalane, mainly synthetised from squalene, an ingredient which deep-sea sharks liver are rich in, when some of these species are on the brink to extinction.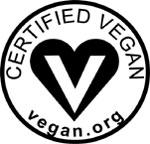 The only answer is the confidence that consumers may have in the Vegan label, only in it, a label dedicated to vegans, which guarantees that the cosmetic is free of any animal ingredient, and in the organic cosmetics frames of reference, which, all, ban ingredients from animals.
© CosmeticOBS-L'Observatoire des Cosmétiques
© 2013- 2020 CosmeticOBS
---
Associated elements(4)