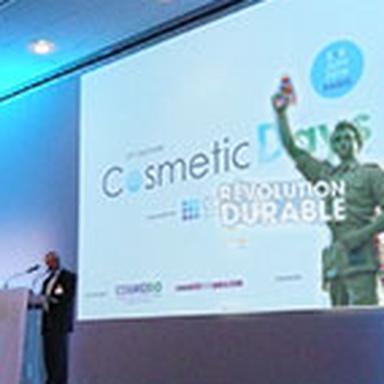 For the past 10 years, Ethicity (a sustainable development and responsible marketing consulting firm) has conducted an annual survey to better understand French people's expectations, sensitivities and behaviour in terms of responsible consumption. These are the results for 2014 that Gilles Degroote, from Ethicity, presented at CosmeticDays, two days of conferences on the theme of sustainable cosmetics organized by Cosmed on 5-6J une 2014.
In terms of consumption, what should we remember from the last ten years? For Gilles Degroote, it is a double awareness that we have witnessed: awareness that we are at the end of a model of society, but also that solutions exist and that everyone can act at his own level, especially through his consumption.
Five basic trends were detailed by the speaker, indicating that individuals are reclaiming their consumption.
The search for guarantees
French people are increasingly looking for products that preserve their health, but also of better quality. In response to the question: "What is the first criterion that would make you buy environmentally friendly products?", 39% answered "They are better for your health" first. Ten years ago, they were only 24%. The response rate "They taste better, they are very effective" is also on the rise, while the response rate "They are guarantors of the preservation of the planet" fell by 39-28% over the same period.
But while health and pleasure drive the act of buying, consumers also demand more transparency and product information. They therefore consider it "very important" to know:
• The product composition (64%)
• The origin of raw materials (54%)
• The manufacturing location (47%)
• The impact on biodiversity (35%)
• The impact on employment (26%)
• The impact on climate change (19%)…
According to Nielsen (a specialist in consumer research), Gilles Degroote pointed out that although organic products now represent only 2% of turnover for consumer products, it also represents +5.3% annual growth (+17.5% in hard discount).
More simplicity
This is a real return to fundamentals that is also emerging in this Ethicity survey. The French say they "totally agree" on several items along these lines:
• Companies should offer less sophisticated product ranges: 36% (up 12 points compared to 2013)
• We will return to simpler and more accessible products (27%)
• Consumers do not want to keep pace with new products (26%)
• French people need a less connected life, less cluttered on a daily basis (27%)…
And only 13% say they still enjoy buying their products…
At the same time, the context of mistrust towards large companies is increasing. In 2004, 57% of the French had "overall confidence in large companies", they are only 29% today! And 75% of them say they have more confidence in small companies than in large ones, a figure up 18 points in 10 years…
Nielsen also noted remarkable growth (+4.4%) in products from SMEs in mass distribution in 2013.
Time for reconciliation
Another trend revealed by Ethicity's study: a movement towards reconciliation (with nature, with the value of things, with oneself and others) that goes hand in hand with a search for balance to meet all the challenges.
The French want to be informed about the history of the product: only 20% of them consider that companies give enough information about the manufacturing conditions of their products (12 points less than in 2013).
And they seem ready today to consume less to consume better, and more natural.
Thus, for them, responsible consumption is a priority:
• Consume differently (eco-labelled, ethical, local products, etc.): 47%
• No longer consume unnecessary products or services: 35%
• reduce its overall consumption: 18%…
They are also 56% to favour more natural products (systematically and regularly) and 32% to consider that the problem of employment should not make us forget environmental issues…
From ator-consumer to author-consummer
Time is also participatory. 45% of French people are aware that the individual is the first actor to take concrete action in favour of sustainable development (notably through consumption).
Next come States (42%), international organisations (37%), companies (36%), associations and NGOs (33%), local authorities (30%) and banks (23%).
From actors, they become authors: 70% say they do more things by themselves (systematically and regularly), an increase of 45 points compared to 2011.
And Nielsen shows that this trend is not only declarative: the return of doing things oneself is marked by an increase in value purchases of basic products (+4.2% in one year, for example, for cooking).
Reinventing consumption
These trends and awareness are the result of new consumer behaviour, because the French are convinced that we need to review our model, at least in part:
• Only 6% of them think that we must preserve as much as possible our model of society, which is the right one, and wait for the crisis to pass
• 57% believe that the crisis shows that we need to revise part of our social model, without changing its foundations
• 33% say that we have to start from scratch to rebuild a new model, as the crisis shows that ours is no longer viable!
In concrete terms, 70% of French people already say they "consume smarter", which translates into..:
• Not wasting or throwing away: 49%
• Finding good deals: 42% (up 3 points in 1 year)
• Buying local: 35% • Giving a second life to the product: 24% (up 7 points in 1 year)
• Doing more things for yourself: 21%…
These trends have already had a very concrete impact on the cosmetics sector.
LW
© 2014- 2020 CosmeticOBS