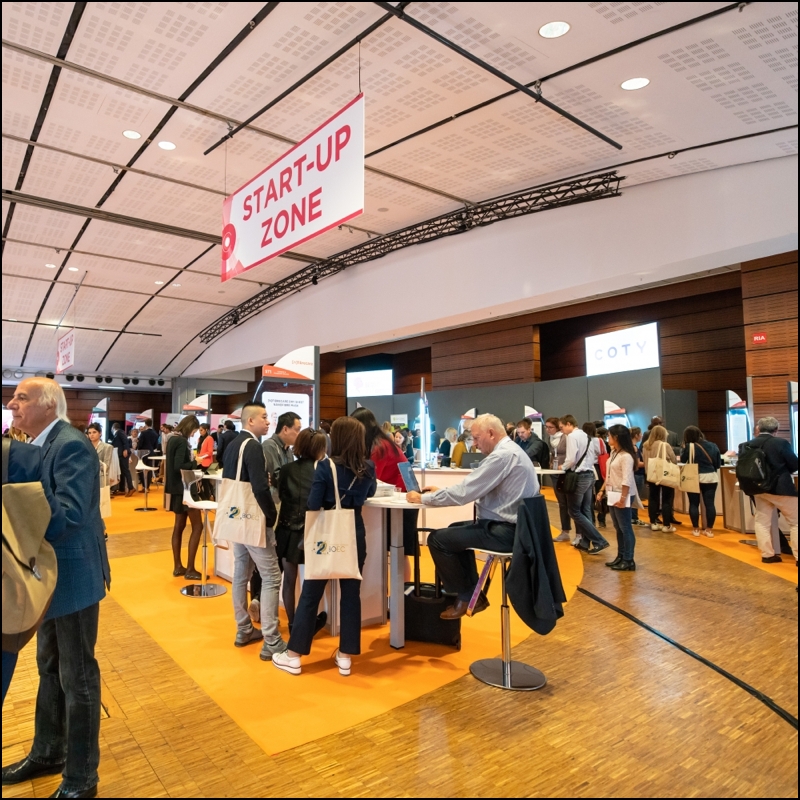 Organized in Paris on October 16 and 17 at the Carrousel du Louvre, the Cosmetics 360 exhibition brought together all the players in the cosmetics industry. Raw material manufacturers, packaging suppliers, trade associations and leading companies were among the participants… but that's not all. New brands also came to present their projects. Here are three of them.
Reading time : ~ 5 minutes
All these companies were able to join the Start-up Zone because of the innovative nature of their concepts.
Beauty Mix
Or the "Do it Yourself revisited". Beauty Mix is a two-year-old company founded by three entrepreneurs who are committed to sustainable and clean cosmetics.
So they decided to embark on Do It Yourself.
To differenciate from what is already on the market, they have developed a small robot that allows you to make your beauty products. The production is assisted and is not left solely to the consumer.
The founders claim that their "mixer" is capable of making lipstick as much as a gel.
Nothing is left to chance, the necessary recipes and ingredients are provided by Beauty Mix. "We are also very concerned about respect for the planet. That is why we advocate an anti-waste policy. All the raw materials we offer can be used to produce several cosmetics. There is no question of marketing an asset that only fits into one formula. In addition, the consumer can enter the desired quantity of products into the Beauty Mix mobile application. Thus, the dosages will be automatically adjusted," says Myriam Krewet, Marketing and Communication Manager of the brand.
Beauty Mix ...