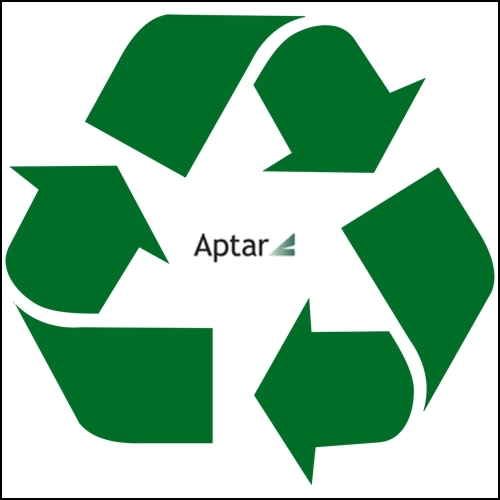 Due to the climatic challenges, industrialists are called upon to propose sustainable solutions that are more respectful of nature. Aptar, a specialist in distribution systems for the cosmetics/perfumery sector, is one of those companies committed to these environmental issues, both in terms of the products it offers and its internal operations.
Reading time : ~ 4 minutes
As Sophie Magdelaine, Product Manager at Aptar, explains, "Our customers, and by extension consumers, are increasingly demanding eco-responsible solutions. It is our duty to meet this need."
That is why Aptar applies the three Rs rule as much as possible:
• Reduce the quantity of products reaching the end of their life
• Reuse products or parts thereof
• Recycle raw materials
"In the perfumery sector, we are trying to be part of the reuse trend," she continues. "For example, we propose solutions so that consumers can recharge their perfume bottle again. To do this, we have worked on a new generation of pumps that can be unscrewed and screwed back on without any problems. In addition, they can be completely separated from the glass bottle, which allows a better optimization of waste sorting. Users can easily remove the pump from the glass bottle and thus sort efficiently."
On the cosmetics side, the Aptar group (which recently acquired Reboul, a company specialising in metal packaging and particularly lipstick packaging) recently joined forces with the Lush cosmetics brand to offer a reusable lipstick case.
"Every year, 800 to 900 million lipstick tubes are sold worldwide, and most of them are made of plastic or contain ...