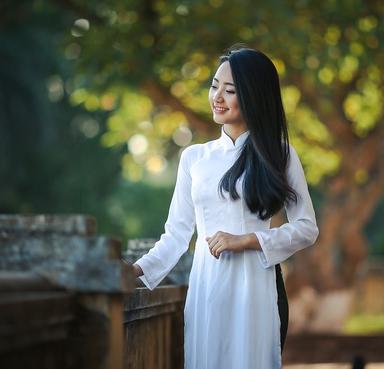 An iconic continent of beauty, Asia is often at the forefront of cosmetic innovations. At an event organized by CEW France on September 24 in Paris, Florence Bernardin, founder of Informations Inspirations, highlighted five major cosmetic trends in the Asian market.
If there is one area of the world that we should look at in terms of beauty inspiration, it is Asia, according to Florence Bernardin. Korea, Japan, China, Indonesia or Malaysia: these countries are one step ahead. "Whether you want to be inspired or develop your brand in one of these areas, it is important to know what the market is consuming," she explains.
Not enough hours in a day
The first trend presented by Florence Bernardin is based on the idea that Asians are desperately short of time and have an intense professional life.
As a result, consumers are waiting for solutions to simplify their daily lives, such as highly efficient delivery services or restaurants equipped with charging stations to ensure that they never run out of battery power. China is even working on a facial recognition system in the metro to prevent users from validating their tickets.
"We see the emergence in China, in shopping malls, of small cabins that can be booked via smartphones. Inside, you are alone, with samples of products at your disposal to refresh and make-up without having to go back home. There are also many concepts of"service coupling", such as the bank that operates a restaurant, or the launderette-co-working space, adds Florence Bernardin. We are facing a society in the throes of change, very demanding. In short, it wants practical, efficient and fast without compromising on the quality of what it consumes.
Cosmetic illustration
In beauty, this trend is reflected in the explosion of highly concentrated and transportable "on the go" products. Ampoule packaging is widely accepted.
"Since technology is never far away, we see a plethora of devices appear that massage the face or help the penetration of active ingredients by ionization," the expert explains. "Asians are fond of all the products that can save them time, such as masks that can be worn while playing sports or taking a shower. Some have been designed with an opening for the mouth so you can have breakfast and brush your teeth. On the same model, we can also mention the eyebrow tampon, which allows you to quickly apply make-up.
Finally, to meet the needs of those who like to travel, there are more and more nomadic products, packaged in bags and which allow you to have the right dose without having to waste.
"Of course, it's not very eco-responsible, but the consumer wants above all products that adapt to his lifestyle".*
Reconnect with nature
Today, getting closer to the elements makes sense for many Asian consumers.
Their health is essential and many of them enjoy spiritual retreats in temples or leave the cities to settle in the countryside.
Some stores have taken up the trend and are offering activities in this direction.
"Eleven, one of Shanghai's best-known malls, has dedicated his top floor to open farming. You can plant vegetables or plants, sometimes you can find pigs, cows. There are also many events around what has been harvested," she says. "Traditional medicines are also coming back to the forefront and many brands are claiming to use herbs or ingredients from the Asian Pharmacopoeia".
Cosmetic illustration
No more super-foods! To be in shape, we nourish our skin as we nourish our body. The cosmetics are enriched with beetroot, ginseng, red fruits and other berries.
In the same way as for food, consumers want products of the highest freshness. "In store, the saleswomen always show you the date of manufacture of the product. We are also seeing the emergence of corners where products are made on demand. Reconnecting to nature means being concerned about the state of the planet. As a result, consumers are increasingly sensitive to vegan and cruelty free labels."
This trend is also seeing an explosion in the presence of fermented ingredients in beauty products.
Finally, "we are also attentive to our body and our rhythm, as shown by the"menstrual" cosmetics. There is a sharp increase in the number of products adapted to the condition of the skin according to the period of the cycle. Unlike France, periods are absolutely not taboo in Asia," says Florence Bernardin.
Stay long, live young !
Although Asian markets are young, they are still aging, no one can escape them.
Today, Asia is wondering how to age well with all the social pressure, how to free itself from the shackles of social diktats?
Consumers are stressed, have stressful rhythms and their lifestyle also contributes to ageing.
Cosmetic illustration
Death to digital and light pollution! The Chinese were the first to invest in blue anti-light cosmetics.
"Today, there are even false eyelashes that fight against UV rays and protect the cornea. We also see many probiotic and prebiotic products to strengthen the immune system," adds Florence Bernardin. "But aging is also caused by heat. While in Europe we welcome summer with joy, Asians come out exhausted and physically exhausted. Thus, the cosmetics industry must respond to these problems by offering, for example, refreshing shampoos for women wearing hijab and whose scalp suffers twice as much. Stress is also bad for the body's youth, so some brands are launching into relaxing deodorants or cosmetics that promote sleep."
The makers and dreamers
This trend is driven by the trend towards social networks, make-up filters and selfies.
Women consumers are trying to put on make-up like their favourite virtual heroines.
Digitisation also makes it possible to break codes, more and more men are displaying themselves wearing make-up.
Finally, this is the era of experience. No more advertising that promotes the benefits of a cream or serum. "We assume that a shampoo washes the hair. Today, brands focus their communications on the pleasure of use that comes with it," explains Florence Bernardin.
Cosmetic illustration
Not surprisingly, Asia has "instagram"'sproducts in incredible colours. There are also cosmetic ranges that no longer differ in their benefits, but in their perfumes.
The return of minimalism
Like the author of the book "Living with 200 Things", Fumio Sasaki, many Japanese people advocate a return to minimalism and the essential. "We can mention the decoration brand Muji, which opens hotels to make consumers appreciate their refined universe," adds the trends expert. "Minimalism in Asia goes further. Korean women, for example, are victims of a real diktat of beauty. More and more women are displaying bare faces and revealing themselves on camera, without make-up. This fashion also rhymes with the"skip care" or how to limit your consumption of cosmetics. When you know that Asians can apply up to 30 different products per day, some consumers are trying to reduce their routine."
Cosmetic illustration
It is not surprising to see the emergence of products with short incis, which claim the presence of few ingredients. The "cica" claims, synonymous with protection against inflammation, are also included.
Precursors in many fields, Asians are often prescribers in terms of beauty. Some of these trends are already beginning to emerge in Europe, and in the rest of the world.
JS
© 2019- 2020 CosmeticOBS
---
Associated elements(1)