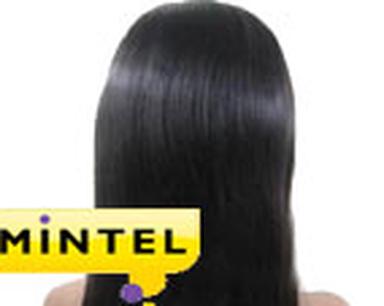 After a survey by the research company Mintel, 81 % of Chinese consumers prefer to buy all-natural hair care. This is the result of the recurrent concerns about the safety of products. However, they are also many to look for the performance and the efficiency … at the expense of the high-end or of the brand.
The high profile of product safety scandals in China continues to dent consumers' confidence and loyalty in the hair care realm, as the market is repeatedly associated with chemical ingredients that are found to be toxic or carcinogenic. As a result, consumers are becoming more cautious when it comes to product choice. Indeed, according to the latest Mintel research, 81% of urban Chinese consumers* say they prefer to buy all-natural hair care products and 10% rate the presence of natural ingredients as their most important purchase influence.
In 2011, almost 64% of new hair care products released in China touted a 'natural' claim, while in the global market, products with the same claim accounted for 50% of launch activity.
Jiang Xinyi, Research Analyst at Mintel, said: " The heightened level of awareness that has arisen from several high-profile safety scares in recent years has taken its' toll on the rate of product development in several hair care categories, but hair colorants and styling agents were hit especially hard. The industry has responded with an increase in all-natural products. Now that China's General Administration of Quality Supervision, Inspection and Quarantine requires the cosmetics industry to adopt a practice of full ingredient labeling, bringing China towards being in line with international practice, hair care consumers can enjoy increased product transparency and feel better about the safety of the products they use in their hair ."
Meanwhile, with a massive 87% of Chinese middle class consumers claiming that they "tend to go for premium rather than standard goods or services", the market for premium haircare products looks positive. However, the situation sharply reverses when Mintel asked for their opinions about expensive hair care products. Nearly two thirds (61%) agree that more expensive hair care products do not necessarily work better than lower priced ones.
" Our research has uncovered a gap between Chinese consumer attitudes towards premium goods and their ideas about hair care products. It indicates that most respondents have not yet recognised that advanced hair care brands deliver on a premium, and are therefore unlikely to trade up in this category at present. " Jiang continues.
In addition to all-natural products and increased transparency, an opportunity to boost sales and usage may come in the form of products that specifically address scalp problems and concerns. Mintel finds that over half (57%) of urban Chinese consumers say they suffer from dandruff, while 45% complain of greasy hair or scalp. Meanwhile, 43% are plagued by an itchy scalp and 25% have issues with dry hair or scalp. Product development backs up this trend, as an "anti-dandruff" claim appeared on nearly a quarter (24%) of new hair care products launched in China in 2011, compared to less than 6% of those launched with the same claim globally.
" Hair care products have shifted their emphasis from treating hair appearance and condition to scalp health. Taking the place of shine, health remains a key priority in 2011 within the China hair care market. In the shampoo, conditioner and hair treatments segments, many of the big brands are already targeting scalp care, and their research and development departments continue to design products that are especially formulated to promote scalp health " continues Jiang Xinyi.
Meanwhile, when it comes to colourants, the research finds that senior respondents show a greater interest in hair colorants than their younger counterparts. On average, two thirds (66%) of Chinese consumers have experience of using hair colorants in the past 12 months. An impressive 73% of 40-49-year-olds report active colorants usage, followed by 67% of the 30-39 group. Young consumers aged 20-29-years-old are the least likely (60%) to use any hair dying products.
Mintel research found that one of the main drivers of consumers when purchasing hair products is performance or effectiveness. TV advertising and marketing reflect this, with enhanced functionality and performance being one of the main features. Our survey showed that 26% selected products based on performance, followed by brand (20%) and function (14%).
© 2012- 2020 CosmeticOBS