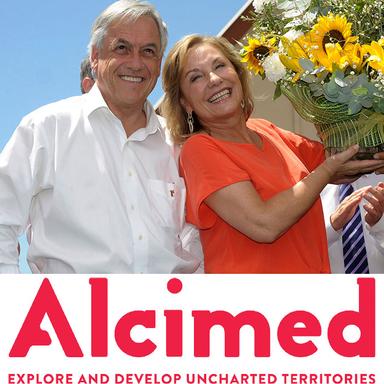 Senior people represent a high-potential market for the cosmetics industry. The proportion of people over 60 years of age will increase by a factor of 2.5 by 2050 to reach 33% of the world's population. Moreover, the purchasing power of seniors remains high, they are less cautious about spending, driven by the desire to have a new life after 60 years. After having targeted them for a long time with anti-ageing products, cosmetics manufacturers now wish to seduce seniors with the concept of "happy ageing" or "ageing well". Alcimed, a consulting company, provides an update on this new strategic focus for the cosmetics industry.
What are the scientific claims behind the "happy ageing" trend? Which brands are positioned on this concept and which products do they offer? ### From anti-ageing to pro-ageing Historically, the anti-ageing market has been made up of a multitude of products that conceal or correct the signs of ageing: for example, there are at least 20 anti-wrinkle creams under the Dior brand. However, more and more consumers are deciding not to stop growing old and are becoming more interested in how to age well. This change in mindset, identified by cosmetics manufacturers, has led them to develop the concept of "pro ageing" to support the beauty of mature women through products adapted to their skins. ### Understanding the biological mechanisms behind "aging well" With age, skin undergoes transformations at the cellular and molecular level that are responsible for aging, such as slowing cell regeneration, decreasing the ability to retain water and increasing sensitivity.
Silab, a supplier of active ingredients for the cosmetics sector, has taken a close interest in the issue of "aging well" and has identified four main parameters among consumers that distinguish well-aged skin from poorly aged skin: hydration, firmness, absence of wrinkles and radiance of the complexion. Through his study, Silab compared the genetic identity card of cells from well-aged and poorly aged skin and highlighted three biological pathways involved in the observed differences: cellular proliferation, migration and adhesion. Based on these results, Silab developed an active ingredient, Wellagyl, claiming to restore the genetic and functional profile of poorly aging skin cells. ### "Pro aging" products that meet specific needs Most actors in the cosmetics industry, large groups and smaller companies, are increasingly interested in the concept of "ageing well". The companies are developing products that meet the biological needs of aging skin. A few examples.
• Chanel's Blue Serum claims to restore the mechanisms essential for skin longevity, cellular energy, cellular metabolism, adaptation to cellular stress and intercellular communication.
• Lancôme's Advanced Genefique Sensitive skin care product addresses skin sensitivity, which is the cause of an inflammatory state that accelerates ageing.
• We can also mention Lessonia, which has developed a new Healthyskin active ingredient designed to strengthen the hydration of ageing skin.
Other brands favour a more holistic approach, such as the American company Boom, a pioneer in the pro-age concept, which promotes a range of products designed "for women who wish to reveal their authentic beauty by taking an honest and realistic approach."
Dermapositive's "positive anti-ageing cosmetics" range and its seven olfacto emotional serums restore the balance of inner emotions in order to age better.
"The objective is to develop products that take greater account of the phenomena that occur during skin aging and support it by avoiding disrupting its natural functioning," Vincent Pessey, Alcimed's Project Manager says. Through the concept of "happy ageing", born of a desire to promote the acceptance of one's age, cosmetics manufacturers seem to have found a new way to reach the senior citizens' market in a different way.
The current craze for pro-age skincare creams is only the beginning of a movement that could spread quite quickly to other segments such as make-up and hair products.
About Alcimed
Alcimed is a consultancy firm specialising in innovation and the development of new markets, particularly in life sciences (health, biotech, agri-food), chemistry, materials, and energy, as well as aeronautics, space, defence, and Public Policy. Alcimed relies on a team of 180 employees, each specialising in a particular sector and able to handle an extremely varied array of assignments, from marketing and sales (market analysis, targeting of new needs, positioning of a new product, etc.) to strategic issues (development strategy, identifying and evaluating acquisition targets, organising an activity, design / evaluation / deployment of public policy, etc.). The company has its headquarters in Paris as well as sites in Lyon, Toulouse, Germany, Belgium, Switzerland, the USA, and Singapore.
IB
© 2018- 2020 CosmeticOBS