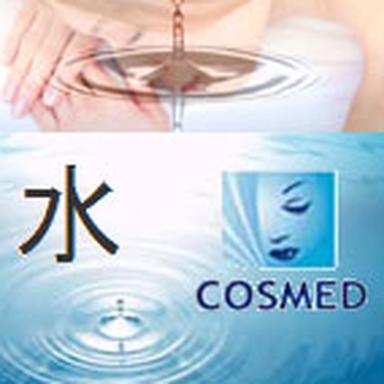 Their skin moisturization is a major cosmetic concern for the consumers, the world over. For the industry, it is not only an important source of revenues; it is also a sector that is undergoing a radical change, especially due to the influence of Asian markets. There, rituals, habits, products are very peculiar, and vastly different from those known in Europe. Beware: new wave in progress. Asian habits on moisturization are arriving here!
The 12 th Scientific and Technical Exchanges Conferences, organized by the French association Cosmed were held in Montpellier (Southeastern France) on 12 October 2012. The first speaker, David Durand, the Marketing and Strategic Affairs Director in Bioderma, reviewed the state of the market of moisturizing cosmetics.
Moisturization: good for skins, good for revenues
Cares claimed to be moisturizers come for two-thirds of the cosmetics (face and body) sold in the world.
No brand worthy of the name is without full programmes in this area: for instance, David Durand has identified 213 different references for Avon, 197 for the Beiersdorf group, 191 for L'Oreal, 124 for Shiseido, 88 for L'Occitane …
However, the market is still like a patchwork.
"Old Europe" stays stubborn on its habits, and puts anti-ageing concerns at the top of the list … and of the brands' revenues. For instance, British pounds 428 million in Great Britain in 2010 (292.9 million for cleansers, 121 million for moisturizers); euros 508.8 million in Spain this same year (104.8 million for moisturizers); 480.1 in Italy (269.4 for moisturizers); 855 in France, where moisturizers are second with 765 million …
Change of scenery (and references) in Asia. There, moisturization is the main cosmetic market. Again in 2010, it came for yuans 30,570.8 million in China (against "only" 9,100.8 million for anti-ageing, the second major product), won 1,991Billion on South Korea (1,185.5 for anti-ageing), yens 366.1 billion in Japan, where it is almost on a par with anti-ageing (409 billion.)
This trend has been confirmed, and explained, by Florence Bernardin, a consultant specialized in Asian markets, who was also a speaker.
The new Asian norm
Florence Bernardin has specifically surveyed three countries:
• Japan: a mature market, used to prevention and cosmetic ritual;
• Korea: a growing market, obsessed with perfection;
• China: a fast-growing market, strongly influenced by the two others, and looking for on-the-spot results.

On these three markets, moisturization is the key word, and even the culmination of the consumers' demands and of the innovations of the cosmetic industry.
This is easy to understand, given the fact that dehydration is set on the top of the list of the skin problems felt by women.
A survey made in Japan with 520 respondents showed that 362 were using cosmetics in the hope of solving a skin dryness problem, while 322 marked wrinkles, 288 a lack of firmness, 266 too much visible pores, 256 a dull complexion, 160 a problem of spots, 158 a problem of dark circles …
Dryness is linked to the image of a weak skin in Japan and Korea, and to a skin sub-healthy in China, Florence Bernardin explained. Women criticize its roughness, its dull aspect, its ageing and sagging appearance, its more visible pores and its shining complexion. In China, it is called "Q skin", with reference to a small sweet that could be compared to our gummy bears. In the worst cases, it becomes a "Q-Q skin" … a decidedly scornful expression, understandable here too …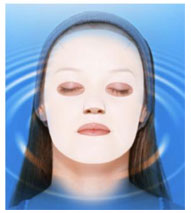 Therefore, women are demanding for their moisturizing cosmetics. These shall provide a "water burst", a "full and "locked" moisturization, for at least 24 hours, adapted to the changes of seasons, environment changes, stress; obviously, they shall have visible effects by making the skin thinner, plumper, more even, and healthier.
This is such an important demand in Japan that a moisturizer is not bought before a skin diagnosis and a measurement of its moisture content. Almost all the cosmetics retail shops have dedicated equipment. Further, similar items are available for at-home surveys …
A flood of products
Women spare no expense to get the utmost efficiency.
To have the absolutely perfect complexion, so much emphasized in Asia, Korean female may use up to ten care products every morning, while Japanese use four to five, on average.
As an example of a morning ritual:
• themake-up remover,
• the foam cleanser (followed by a water rinse),
• the pre-lotion (to enhance the penetration of the active ingredients of the following products),
• the moisturizing care lotion,
• the serum,
• the day cream emulsion,
• the UV protection,
• themake-up.
The star product? The care lotion. This concept was designed in Japan, and is considered as an unavoidable step of the care ritual.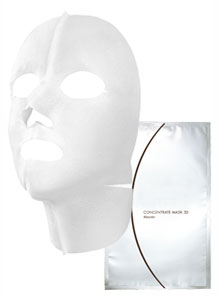 It is designed to enhance the skin moisturization, its firmness and transparent beauty, and to provide the epidermis with comfort just after its cleansing, while being immediately absorbed without leaving an greasy feeling. Formulae must be light, and may contain up to 92% of water.
Care lotion is a favourite in Asia, and exports have begun: the first ones are now available in France.
The search for perfection has also led to new cosmetic items, such as masks made of cloth to be soaked with a product (for instance, a care lotion), or ready-to-use, which shall be left for 15 to 20 minutes on the skin, in order to "saturate" it.
Many kinds exist, for face, for neck and face, for eyes contour, with hyaluronic acid, collagen or vitamin C (the key active ingredients for moisturization in Asia), which provide moisturization, firmness, lifting effect, refining effect of the facial oval. They claim to have unbelievable concentrations of active ingredients ("up to six doses of serum in one application"), immediate repair, complexion radiance. Some masks are even designed on black materials, so that when they are stripped away, the skin seems to be whiter!
Further, all are designed to be most sticky. Not only to ensure a better penetration of their active ingredients in the skin, but also because they allow for the doing of more at the same time …
The Shinagara way
Shi (I do) nagara (at the same time). Like for all women, time is too short for Asian females to do all they would like. That is why the cosmetic industry has designed products that make it possible to do everything at the same time.
Born in Japan, the BB Cream is already well known. In Japan, some women emphasize their beauty-capital and would not jeopardize any of the steps of the long rituals of cares, while others, dreaming the same way of moisturization and of perfection … are ready to go to simpler and, above all, far quicker steps.
The BB Cream, this so-called all-in-one skin care, moisturization, sun protection, complexion evenness, matifying treatment … what else … (the most-recent go up to eight different claims), was the right answer for these busy women. How well it has been received in Europe (even if it is far from being the perfect product) is a proof, if proof were needed, that the demand in this area is worldwide.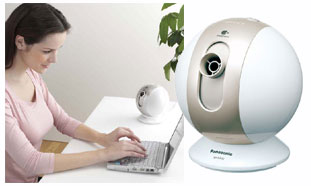 The Shinagara cosmetic comes in many complementary ways in Asia, which could soon become not-to-be-missed products in Europe.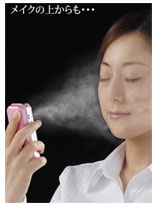 In fact, many "beauty tools" have been launched on the market. For instance, a webcam-like item, which draws the ambient air to spread it as a moisturizing dry mist. Moisturizing while people are working is possible, as the equipment is designed not to make droplets, and not to wet files or computer-keyboards …
Permanent mist is also mobile, with mist dispensers the size of a cell phone, in which products cassettes (water or moisturizing lotions) can be put. Once again, mist is so fine that it may get in contact with the make-up, any time in the day, without any damage. The last item launched on the market, seen in Japan by Florence Bernardin, is a cooperation between Panasonic and Shiseido, and is as small as mascara.
Thus, many professional equipment have been down-sized to become daily-used items, going to a CO2 mist dispenser, designed to micronize the active ingredients of the lotion, and "enhance their potentiality to penetrate the skin while increasing its metabolism".
All the moisturizing products are thus now designed to be used as sprays. All galenic forms, but especially the lightest ones, the most … aqueous.
Water-based textures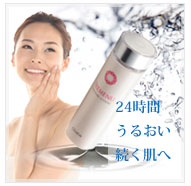 "The Asian consumer wants to see water in its product, Florence Bernardin explains, and the texture of the cosmetic shall remind her of it."
Obviously, the trend is emphasized by the Asian "over lay" habit: the different cosmetics are piled up on the skin … but shall never give the impression of a thick layer.
Gels, or better, hydro-gels, are the stars … but also the "breakable" textures, which break down on the skin, and let water droplets appear. In Europe, this would be called a dephased emulsion and a dud formulation. In Asia, one likes it!
However, the full mark is given the fully liquid textures … such as, again, care lotions. The Korean cosmetics manufacturers have even made them available in small bottles similar to mineral water bottles!
Indeed, these products may contain mineral water sometimes: for instance, a sparkling water-based lotion comes as "containing one world's best 3 mineral water, also called Estern Magical Water, which controls the production of sebum and tights pores, thanks to its richness in minerals."
Moisturization from the inside; instrumental moisturization
Another major trend of moisturization, the Asian way: the passion for food supplements. Based on traditional medicines, in which the "what happens inside is visible to the outside" principle is entrenched, it has made available an abundant offer of moisturizing food supplements.
Thus, collagen is the major food supplement used in Japan. It may be found as powder to be dispensed in solid food, found in drinks, in ampoules …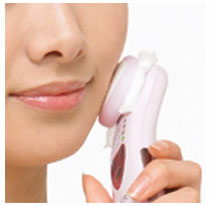 Hyaluronic acid is also often eaten, as vitamin C, royal jelly or bird's nests. The latter, previously earmarked for imperial concubines, are now easily available to any consumer who wants moisturizing products … though at exorbitant retail prices.
The last Asian trend: the "beauty devices", called in Europe the instrumental cosmetic. Small machines use ions or ultrasounds to "purify the skin, help active ingredients in penetrating the skin, tight pores and in enhancing moisturization" …
In the 300 to 400 euro range each, they are still a bit overpriced … though there is a sustained demand by female consumers. Don't say you will never use them; after the success they met in the USA, they are arriving in France. The first one has been launched beginning autumn.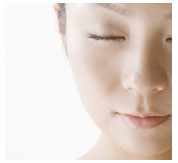 Though different from the Western way, the approach to moisturization the Asian way is, bit by bit, disseminating its droplets everywhere in the world. Driven by the huge Chinese market and its impressive dynamism, it draws brands more and more, serve as an inspiration for the formulators, rejuvenating the marketing departments with new concepts.
By the way, the first exports (BB Creams, care lotion …) are a first proof: what is a hit over there could be a hit here as well.
As everything is speeding up on these markets as in the cosmetic industry, time has come to have a more thorough look at these products.
© CosmeticOBS-L'Observatoire des Cosmétiques
© 2012- 2021 CosmeticOBS