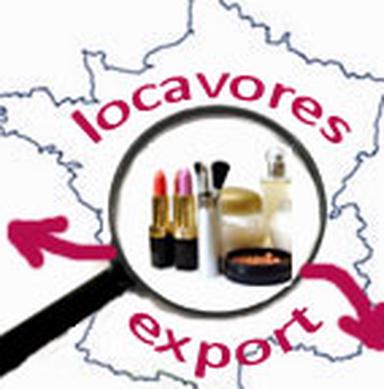 The locavore movement, which favours the consumption of locally-produced products, expands now to cosmetics. Active ingredients from the region, local production facilities, local sales channels: does all this make our creams jars low ecological footprinters? Dilemma: this reality, as some call it, or this marketing trend, as others call it, does not prevent us from thinking that export only is the guarantee of profitability.
The "locavore" word, and its meaning in terms of policy, environment and economy, is trendy. Originating in the USA Western Coast, it names a consumer movement that favours feeding with food grown or produced within a 100 km (62.5 mile) radius from their home. This is a more and more attractive trend for people who want to come back to basics, to protect our planet or counterbalance globalization. After the food industry, the industry of cosmetics has begun to use it to emphasize the soil through sometimes unheard of ingredients and/or to enhance the regional economy. Local groups or clusters emerged to support the production of an area, such as, in France, the Collectif Cosmétiques & Bien-être bio (the organic Cosmetics & Well-being Group), in the Rhône-Alps region, launched in 2012. Numerous small ethical brands, the DNA of which is linked to this segment, have grown for the last few years. Many examples are available in France: Pulpe de Vie, Pomarium, Graine de Pastel, Mademoiselle Gabrielle …To refine the trend, a label "eco-responsibility" and "Made in Provence" is being drawn up. Launched by COSMED, the French association of the cosmetics industry SMEs, "Authentique Provence" could be displayed on packaging as soon as 2014.
From sea to land
The "French exception" is not only cultural. It is also present in cosmetics. As a proof, France is surrounded by four seas and comprises many regions, all rich in cosmetic active ingredients and in local partnerships developed by complementary companies. Choosing "local" or "regional" involves more small entities, though this is not left aside by large ones. As an example: Phytomer, based in Saint-Malo, grows its own seaweed in the Mont-Saint-Michel bay, and develops synergies with Brittany's start-ups specialized in marine active ingredients. Or Britanie, a young brand, which favours also the local resources, be they marine or from land-plants, to support its Celtic identity while using eco-friendly technical processes.
From other regions, other active ingredients. Graine de Pastel, based in Toulouse (Southern France), brings back in its products a long-forgotten plant, woad, through a local farming channel. Alorée, the brand of active chlorophyll-based cosmetics, comes also with this "local spirit." 100%-manufactured in the Languedoc-Roussillon region (Southern France), mainly local suppliers, a partnership with the Montpellier Faculty of Pharmacy …
From Provencal orchards to Charente snails

The map and the soil for local cosmetic involve also fruit, flowers and other productions. For instance, Pulpe de Vie, often talked about in media, which uses mainly fresh fruit from Provence and Southern France, bought directly from small local producers. Again near the Mediterranean Sea, Imiza, as its Corsica competitor Solyvia does, supports the everlasting flower, a key active ingredient from the Ile de Beauté (Beauty Island, the name under which Corsica is often referred to.)
Let us come back to the French western coast, with Jeanne M, a 100% Charente-Maritime-based brand, renowned for its snails' slime-based creams. The company's headquarters, laboratory and production facilities are all in this "département" (an administrative part of France.)
From local to international: export
Though loyal to the region in which they have been launched or to the local ingredients which are at the core of their identity, cosmetic brands, to survive and to grow, have to use the Export square. That is where the (ecological) mistake is. Europe, but, above all, Asia, Russia, Emirates or the USA … the French cosmetic industry results in a trade balance surplus. The SMEs get, on average, 40% of their revenues from export. Even when being locavore, it is obvious that only those companies that are going into the export markets work well, the French cosmetic market being saturated. That is neither new (in the Ancient Times, the globalization has brought cultural and technical knowledge) nor bad, contrary to turning in upon oneself.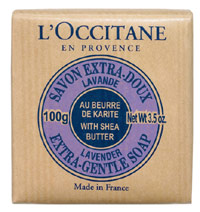 Inconsistency of an identity local manufacturing, along with a saving presence abroad? Dilemma about a reduction of the carbon footprint when manufacturing, and a commercialization outside national borders?
Add that even at the production level, locavore brands are rarely 100 % locavore. Some ingredients of their formulae are not available locally, such as shea butter, cocoa butter or argan oil, to name only the most well-known by consumers. When an alga is grown within 500 metres (560 yards) from the facility, how many of the surfactants or of the preservatives come from alien countries? And what about packaging, often far cheaper when manufactured abroad …
Well, do locavore cosmetics really exist? Is it a positioning full of ethics and authenticity, or a marketing trend? Both at the same time, sometimes! Follow L'Occitane en Provence, a pioneer in this area, and the model of a successful marketing about a region and its emblematic active ingredients: lavender, olive oil or verbena. A high performer in its regional base and in its globalization. An example to follow?
© CosmeticOBS-L'Observatoire des Cosmétiques
© 2013- 2020 CosmeticOBS