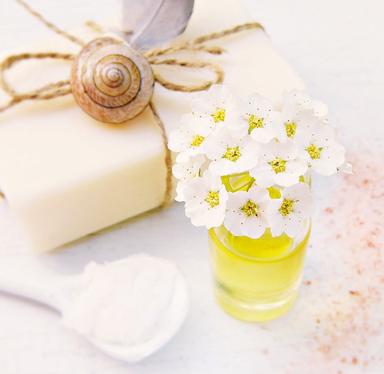 Only a few years ago, it was on the bangs of the market, but since then, it has become an integral part of the consumer's life. It is natural and organic cosmetics. Environmental and societal changes have largely contributed to this success. The research institute Xerfi has just published a survey on the importance of clean beauty in the cosmetics landscape.
"Clean beauty is now the subject of a real craze in France in a rather depressed beauty hygiene sector. At the risk of sometimes bordering on greenwashing. Today, the sales of organic and natural care (+8% in 2020) represent 6.4% of the market," says Xerfi. "Tomorrow, their weight will increase by 2 points to 8.5% in 2023 thanks to figures that will jump 12% per year in value to approach 1.4 billion euros at the end of the period, according to calculations by experts Xerfi Precepta."
More than ever in these times of Covid-19, consumers want care that is safe for their health and good for nature.
The growth of natural beauty has also been reinforced by the younger generation, who are much more sensitive than their elders to the state of the planet. "In this context, the enthusiasm for organic and sustainable cosmetics is likely to become a perennial phenomenon. And the giants of the conventional beauty industry intend to take advantage of this windfall after a first failed foray into this niche in the early 2000s," says Xerfi.
A competitive segment
In 2020, only 6.4% of the beauty offer was stamped organic or natural. Nevertheless, it attracts more and more consumers … and interests all industry players, heavyweights as independent brands.
"If the giants of conventional cosmetics (L'Oreal with Ushuaïa, Mixa, Cadum and Garnier; Unilever with Dove, Timoteï, Monsavon; Henkel with Vademecum, Le Chat…) are redoubling their efforts to convert the organic and natural cosmetics market to the mass market, the pioneers have not said their last word. They will nevertheless have to roll up their sleeves. First of all, they will have to increase their manufacturing capacities to meet the growing demand. Léa Nature has opened a new factory in 2019 to triple its production. The pioneers must also focus on expanding their offer while preserving their brand image," explains the Xerfi Institute.
Mass distribution, the best ally of organic
According to the research firm, e-commerce does not yet fully support natural and organic care.
Online sales of beauty care products in supermarkets and selective retailing have respectively jumped by 28% and 52% in value last year. Moreover, 45% of consumers say they made their first "clean" purchase in a store.
"Mass retail has solid assets to become the leading distribution channel for cosmetics in this category in the near future: an accessible offer, the listing of brands from certain specialized laboratories, such as So'Bio Ethic or Weleda."
The time is long gone when natural care products were criticized for their unpleasant galenic or perfume, or even their ineffectiveness. Today, all the players in the beauty industry are on board. Especially since this branch is in tune with future environmental regulations and consumer expectations.
JS
© 2021 CosmeticOBS