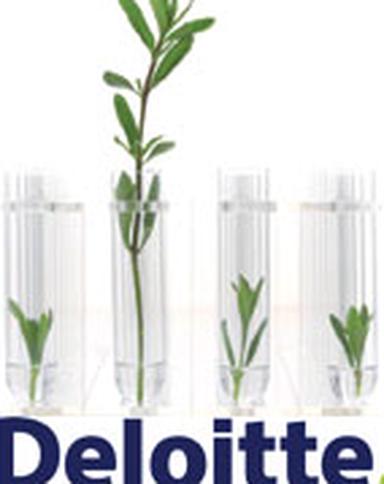 This month, Deloitte, an audit firm, released in February 2012 a study on the organic cosmetic industry, titled "Organic beauty products: to a sustainable growth?" It is an overview of the French market of organic beauty products in 2011, and of its growth potential.
The Deloitte press release
The growing influence of the "green wave" has dramatically modified the French consumers behaviour and purchase decisions. Organic beauty products are on this same trend, and are undeniably on the rise. With this work, the Strategy Team of Deloitte surveys the changes of the French market, the Q score of the regular and of the novice consumers for organic beauty products, the main trends and the future challenges.
Overview: strong players, new developments
The French market of organic cosmetics, valued now at 350 millions euros, rapidly grows (an average of 25% per annum from 2005 to 2009), on the wave of the sustainable, fair and environment-friendly consuming. Further, it follows two paths and makes available an offer adapted to the target: on the one hand, well-established brands, available to the regular consumers in dedicated shops, on the other hand, fewer costly products available in supermarkets for new consumers.
An imperative for organic brands: clear strategic choices
In such a world, three challenges face organic brands:
• To choose a positioning strategy that differentiates the product, the brand and the retail network
• To give the consumers the proof of the sincerity and the consistency of the organic approach in addressing them - especially the new ones - on the efficiency of the products
• To build an attractive world with the brand, which will meet the requests of consumers for remarkable benefits, emphasizing, for instance, the "dream" that goes with the products.
Challenges are also operational and financial, as the financing of economic growth and of the relevant investments, the sustainability of the raw materials' supplies and the differentiation through innovation and credibility to prevent trivialization when faced to numerous products claimed as "natural," though without any organic or natural label.
FP
© 2012- 2020 CosmeticOBS