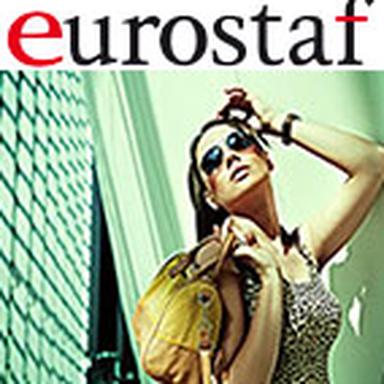 The studies, advice and sector analyses Eurostaf company has just released a study on the world market of luxury. Considering only the luxury market, after its geographical areas and its products segments, it forecasts an unavoidable slowdown, but also a coming back of external growth operations.
After its study dedicated to the beauty sector , released beginning November, here comes a further analysis of the market by Eurostaf, this time targeted to luxury brands. Some details.
The luxury market has gone through two fiscal years, 2010 and 2011, especially prosperous, with growth ratios well above 10%, at constant exchange rates, far more than the "natural" expansion of the market.
The 2012 year will not follow, due to an impressive slowdown, also in the Asia-Pacific area (China included). The only - relative - source of satisfaction is the Japanese market, which has entered a phase of stabilization since 2011, after years of decline.
However, despite a weakened macro-economic environment, a 2008-2009-like black scenario is unlikely on medium-term, even if the uncertainties (the debt level in the USA and in Japan, the soft landing of the Chinese economy …) call for a cautious approach.
To a more selective roll out?
After an accelerated development, now the roll-over strategies experience changes.
In order to take all the benefits from the expanding market, luxury brands and groups have massively invested, these last few years, in:
• retail networks under their own brands, by directly owning the retail shops;
• the development at the international level, focusing on new markets, China being the top target.

These two axies are still the mainstream, as shown by the Prada group: its growth strategy is centered on the expansion of its own retail shops, with a target of 650 to 700 shops within five years, i.e. almost twice the current size. In the same way, China is still a strategic axis for development for many groups and brands.
However, some actors are now entering a consolidation phase (Hermes, Louis Vuitton, Richemont), even a restructuration phase, as Dior or Ralph-Lauren in Asia-Pacific.
At the same time, some brands are re-thinking the retail level, in order to optimize their offer in their shops. The current reflection is guided by three axies: proximity (Bottega Veneta in Madison, Dolce & Gabbana in Milan), a clear offer (shops dedicated to a product programme or to select clients) and services (VIP salons, for instance).
Back to external growth
Luxury groups have plenty of financial resources.
While, rationally, the efforts of the luxury actors are more oriented to the internal growth (securing supplies, investments in production and distribution tools…), external growth is not left aside: Bulgari, Arnys, Nude Brands and Ole Henriksen bought by LVMH, Brioni, by PPR, Peter Millar, By Richemont …These operations - with different sizes and for different objectives - foreshadow a new wave of buys.
Targets are there. Some of them are quite large: Harry Winston (for sale), Graff (which has cancelled its IPO, due to an unfavourable market situation), Burberry, Tiffany, Coach (no shareholder's agreement), Hugo Boss (Permira should go out of the capital, as it did for Valentino), even Tod's or Armani.
Nevertheless, the luxury groups are not the only actors of the sector restructuring. They must cope with investors from emerging countries, such as Li & Fung, and Qatar Luxury Group. For instance, in July 2012, Valentino has been bought by Mayhoola Investments (a company owned by a group of private investors from Qatar) for circa € 700 million (GBP: 581 million; USD: 903 million.)
The full Eurostaf study is available for € 3050 excluding VAT.
© 2012- 2020 CosmeticOBS