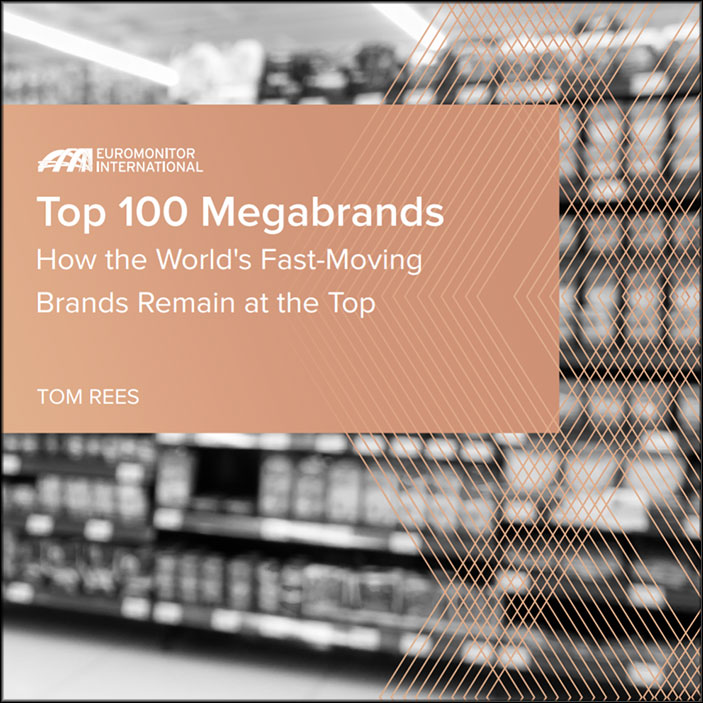 Euromonitor International has just published its Top 100 consumer goods brands, including cosmetics brands. 25 of them are in this Top 100, in second place after packaged food, which has 41 in it. It is still L'Oréal that dominates in the cosmetics sector, with 5th place in the general classification, and 1st in the cosmetic classification.
Reading time : ~ 4 minutes
While several major brands have maintained their ranking for some time, Euromonitor explains, the balance across the list is shifting. People's attitudes to health and premiumisation are evolving and brands that cannot meet new realities have lost out. Changes in how people research and shop online are having a profound impact.
In 2017 megabrands made up 14% of all consumer goods sales worldwide. This was primarily driven by sales of packaged food, beauty and personal care, and soft drinks brands.
There are 41 packaged food brands in the Top 100, more than any other category. Beauty and personal care brands take second position, with 25 brands in the Top 100. Soft drinks brands are third, with 18 in the ranking. Beyond these three categories, 16 brands make the Top 100, with five tissue and hygiene brands amongst them.
An overview of the top 100
The Top 10
1. Coca-Cola
2. Pepsi
3. Nescafé
4. Lay's
5. L'Oréal Paris
6. Red Bull
7. Pampers
8. Tide / Ariel
9. Nivea
10. Huggies
Other cosmetic brands in the Top 100
11. Colgate
14. Gillette
21. Avon
22. Dove
29. Garnier
34. Shiseido
35. Gemey / Maybelline / Jade
36. Natura
38. Pantene
42. Lancôme
47. Mary Key
50. Oral B
53. Johnson's
54. Estéee Lauder
57. Chanel
63. Head ...