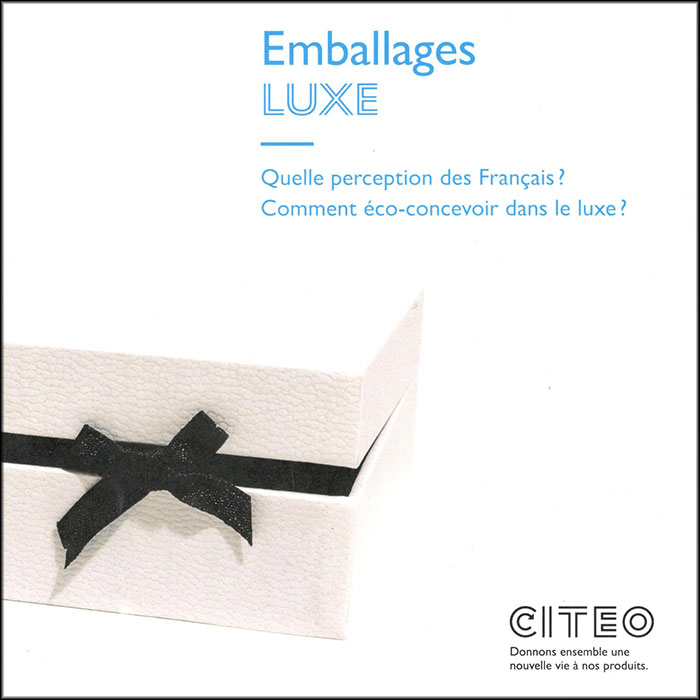 What are the codes for luxury packaging? What is the place of packaging in the perception of luxury? What is the role of size, packaging weight and colour in the perception of a product's luxurious character? What are consumers' expectations in terms of eco-design for packaging in this luxury universe? To answer these questions, CITEO conducted the "Shopper Luxury" survey, which identifies consumer expectations and the levers to be used to better design its packaging in the luxury world.
Reading time : ~ 17 minutes
The "Luxury Shopper" study was conducted with more than 500 people, interviewed following a luxury purchase in six product categories (skin care cream, perfume, make-up, chocolates, wines and champagnes, spirits).
It was carried out in two stages.
1. An exploratory qualitative phase: 20 interviews of 1h30
• To understand the consumer's perception of luxury and to determine the extent to which packaging contributes, or not, to the luxury image of products, in general and on the six targeted categories
• To understand the role of packaging in the purchasing process of products in the luxury categories
• To identify the beliefs, thoughts, feelings of consumers in the field of luxury packaging and the codes that constitute luxury packaging
• To check whether there is an environmental sensitivity of consumers when purchasing luxury products and to perceive consumers' expectations in terms of eco-design for luxury packaging
2. A quantitative phase, the heart of the study: 500 Shoppers recruited in May 2019 following a luxury purchase and interviewed for 20 minutes
• To acquire quantified indicators for each of the luxury categories studied and in a global way on a luxury universe: appreciation notes on the tours frequented for a luxury purchase, luxury identification codes, environmental expectations for a luxury product and perception ...