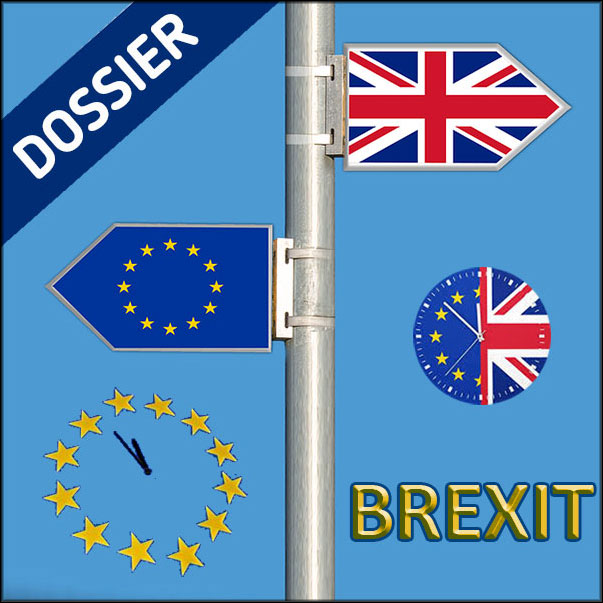 On 29 March 2017, the United Kingdom notified its intention to leave Europe, under Article 50 of the Treaty on European Union. From 30 March 2019, 00:00h (Central European Time), the date of Brexit, it he was to become a "third country". The consequences (on regulatons, legal affaires, customs, organization…) are multiple and can have a significant impact on the activity of companies. It was intended that an agreement should be concluded between the Union and the United Kingdom, which would allow for a "smooth" transition allowing all to adapt. But today, while several extensions of the deadline have been granted and the "No-Deal" scenario still does not seem to be ruled out, it is the "worst case" that must be prepared urgently. This dossier, updated in real time, rewievs of all the implications of Brexit and all the measures to be taken to limit its impacts.
Reading time : ~ 2 minutes
The jolts of the calendar
Difficult negotiations on the transitional agreement, intense political negotiations and crucial electoral issues: the road to Brexit (the United Kingdom's exit from the European Union), opened by the British referendum in June 2016, is far from being a long, peaceful river. In the face of successive blockages and last-chance attempts, the date initially set for 29 March 2019 has been postponed several times. Until the latter dead-line of 31 January 2020, of which there is no guarantee that it will really be the last. A brief update on the adaptations of a very changing calendar.
Guides and notices of European and national institutions
As the deadline approached, the authorities began, and with increasing urgency, to encourage companies to prepare for the scenario of an exit of the United Kingdom from the European Union without agreement and without a transition period. These calls were coupled with advice and guidance on ...