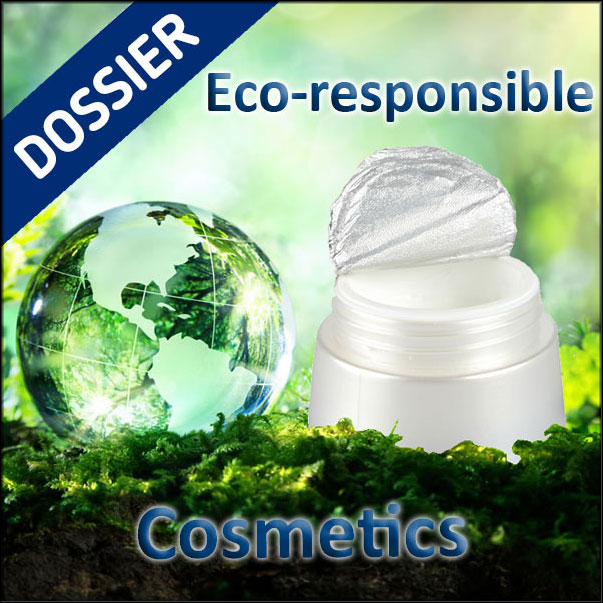 Even if the problem of the end of the month sometimes outweighs that of the end of the world, consumer awareness of the issues raised by global warming, the depletion of our resources, pollution or contamination of our planet by toxic chemicals is only increasing. Preserving the environment may still seem like a wishful thinking, but it has also become a must. It primarily affects the industrial sector, including cosmetics. Because it is from it that we expect a sustainable and responsible commitment, at all levels of its production chain, from the sourcing of ingredients to manufacturing processes, including the purge of formulas, the reduction of packaging and of the carbon footprint during transport, not to mention the human factor and its fair dimension. This is a vast subject that CSR (Corporate Social Responsibility) that more and more consumers consider as a prerequisite and that brands still sometimes have a hard time understanding. This dossier reviews the various aspects of eco-responsibility in cosmetics, the concepts underlying it, the regulations and other labels that govern it, as well as the practical solutions to be implemented to move towards sustainability.
Reading time : ~ 4 minutes
The trend that grows
All opinion surveys show that sustainability is a concept that is sometimes misunderstood by consumers who are not necessarily familiar with its practical implications, but that it is also a dimension they expect from companies and brands to accept to buy their products. "You are sustainable or you die": this could be their motto, which is particularly true for the younger generations.
All sectors are affected by this trend and cosmetic area is not excluded. The good news is that engaging in an eco-responsible approach pays off: for the planet, of course, but also for the brand image, and ultimately for turnover. A real win-win-win deal… and in all good conscience, if you please.