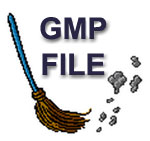 GMP is a major concern for cosmetic companies. All, of course, intend to ensure a maximum level of safety throughout the production and distribution chain of their products… But in the absence of formal rules, each has put in place its own solutions. A"blur" in which it is necessary to put order, in particular because of the requirements of the Cosmetics Regulation which came into force on 11 July 2013. This is indeed a requirement and the new provisions are already subject to controls by the health authorities. File.
Reading time : ~ 3 minutes
IN SUMMARY
I. Cosmetics Regulations: GMPs Good Manufacturing Practices (GMP) are one of the obligations of the Cosmetics Regulation, which came into force on 11 July 2013 to replace the old Directive. In the absence of enforceable text, it is ISO 22716 which, without being explicitly quoted, is in fact considered as the reference to follow. Click here to access this part of the file
II. GMP at the Matinales de la Cosmétique Codified through an international standard, they become, beyond a guarantee of safety for the consumer, a new competitive criterion for brands, which some have already chosen to enhance through certification. Click here to access this part of the file
III. GMP: the Afssaps' advice During the Perfumes & Cosmetics Congress held in Chartres on 23 and 24 November, the Afssaps (now ANSM) presented the results of its GMP (Good Manufacturing Practices) inspections carried out in 2010 and 2011. The opportunity to make recommendations. Click here to access this part of the file
IV. GMP: points to work on Between 2010 and 2011, the number of GMP inspections almost doubled. It is for the control authorities to verify the level of compliance with ISO 22716, the only true reference in the field, before the application of the Cosmetics Regulation which makes Good Manufacturing Practices an ...