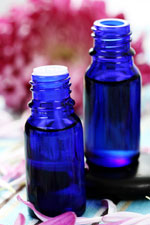 More and more used in cosmetics, they are debated on their usefulness and harmlessness. Though they are often said as "inevitably perfect, as they are natural", some critics point out their potential toxicity or their allergenic proprieties and are ready to emphasize an "over-use". Due to their incredible number, to their numerous proprieties, dealt with within a "fuzzy" regulation framework, essential oils are then very specific cosmetics. Go to a complete file.
Reading time : ~ 1 minutes
Bibliographical references • My Essential Oils Bible by Danièle Festy, éditions Leduc.s (2008), 552 p., 23 €. • Aromatherapy exactly by Pierre Franchomme, éditions Roger Jollois (2003), 446 p., 69,98 €.
The Observatory of Cosmetics