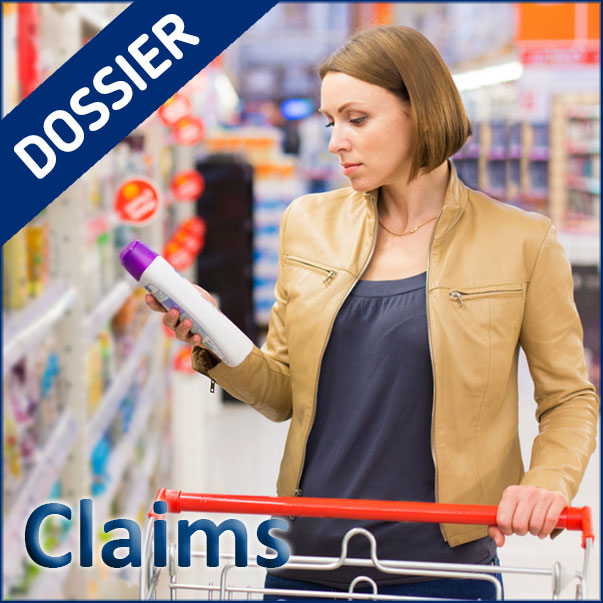 Since the entry into force in 2013 of Cosmetics Regulation 1223/2009, cosmetic claims are under tension and are constantly being examined in the light of the Common Criteria with which they must comply in order to be used. Several of them, targeted as denigrating or even misleading, have been the subject of heated debate. The industry feared a stricter framework with a restrictive list of authorized claims, similar to what is practiced in food. The threat is still not completely excluded, even if it now seems to be contained thanks to self-regulation and its new rules, applicable from 1 July 2019. Beyond the principles already known, they establish a very restrictive framework, in particular for the claims " Free-from… " or " Hypoallergenic ", which will almost all become impossible to display on packaging and in advertising for cosmetic products, and which the control authorities are about to sanction. How can we do without the"Without…" allegations? Which claims should we refrain from and what can replace them? All the provisions applicable to claims, their elaboration and reasons, deadlines and consequences in the event of non-compliance are gathered in this dossier.
Reading time : ~ 3 minutes
European regulations
Based on Article 20 of Cosmetic Regulation 1223/2009 which states that "the consumer should be protected from misleading claims concerning efficacy and other characteristics of cosmetic products," two founding texts govern the use of cosmetic claims and are applicable since July 2013. Regulation 655/2013 laying down Common Criteria for the justification of claims used in relation to cosmetic products, and the accompanying Guidelines, form the basis of the principles to be respected. Although it appeared that they were not sufficient on their own, since they have recently been supplemented by other texts, they already impose many limitations and restrictions on the use of certain claims.
The allegations under discussion
Very soon after their implementation, it became clear that the Common Criteria were met in a wide variety of ways by cosmetic manufacturers. The "Free-from…" claims, in particular, that some did not allow themselves to use in the name of fairness or compliance with the legislation, while others continued to use them widely, have crystallized many tensions within the industry itself. Especially since a sword of Damocles hung over all heads: the European Commission's assessment of compliance with the Common Criteria, and the report it was to ...