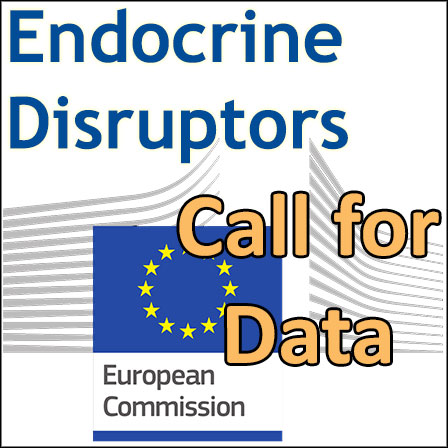 On 16 May 2019, the European Commission published a Call for data for 14 substances with with potential endocrine-disrupting properties used in cosmetics products. Among them: Triclosan, Resorcinol, BHT, Benzyl salicylate… The aim is to gather enough information to be able to have their safety assessed by the SCCS as a matter of priority, with a view to regulating them if necessary. 14 other substances will be subject to the same procedure at a later stage.
Reading time : ~ 6 minutes
Background reminder
As per Article (15)(4) of the Cosmetics Regulation, the Commission will review the regulation on substances with endocrine-disrupting properties.
On 7 November 2018, the Commission adopted the review of Regulation (EC) No.1223/2009 on cosmetic products regarding substances with endocrine-disrupting properties. The report is factual and takes stock of how substances considered as potential endocrine disruptors were tackled under the Cosmetics Regulation – namely, banned or restricted on a case-by-case basis following their safety assessment by the SCCS. The overall conclusion at this stage is that the cosmetic regulation provides the adequate tools to regulate the use of cosmetic substances that present a potential risk for human health.
In the report, the Commission also commits to establishing a priority list of potential endocrine disruptors not already covered by the bans in the Cosmetics Regulation by the end of March 2019 for risk assessment. The starting point for this priority list was the result of the screening study that was conducted to support the impact assessment in the field of plant protection products and biocides. The screening study identified 6 substances (benzophenone-3, kojic acid, 4-methylbenzylidene camphor, propylparaben, triclosan and resorcinol) used in cosmetic products as potentially having endocrine-disrupting properties that were not covered by an existing or ongoing prohibition. ...