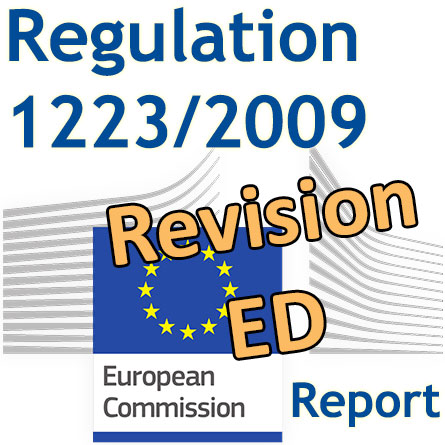 It was stated by its Article 15: the Commission was to review the Cosmetics Regulation with regard to substances with endocrine-disrupting properties, when Community or internationally agreed criteria for identifying these substances were available. This has now been done, and the Commission has just published its report on the matter.
Reading time : ~ 8 minutes
In its introduction, this text reminds that on 15 June 2016 the Commission presented draft Regulations on criteria to identify endocrine disruptors in the field of plant protection products and biocides.
"Although these criteria do not have direct legal consequences for other areas of EU law than the areas of plant protection products and biocides," it explains, "they should be taken into account, as far as possible, for the purposes of the present review of the Cosmetics Regulation.
The protection of human health
The report continues by reminding that the Cosmetics Regulation lays down a system of restrictions on the use of certain substances in cosmetics in order to ensure a high level of protection of human health.
Substances in the annexes to Cosmetics Regulation
Certain categories of ingredients (i.e. colorants, preservatives and UV-filters) can only be used in cosmetic products if they have been authorised through their inclusion in the respective positive lists of the Cosmetics Regulation (Annexes IV, V and VI). Other ingredients can be used in cosmetics without authorisation. If there are identified risks to human health, ingredients can be prohibited or restricted from use in cosmetics (Annexes II and III).
The inclusion of substances in these Annexes is preceded by ...