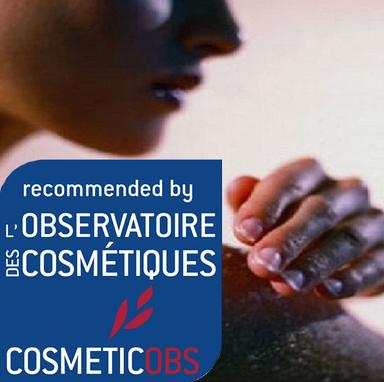 They are said to provide a "new skin". In any case, they promote the elimination of dead cells, refine the skin's texture, increase the effectiveness of skin care products (moisturizers, slimming products, etc.) and enhance the effect of self-tanning products. How to choose your body exfoliant? Which active ingredients should be preferred? How often should you use a scrub? When should it be avoided? The answers given here are followed by a selection of body scrubs tested, evaluated and finally recommended by the experts at CosmeticOBS.
To perform a body scrub, there is no secret, you have to rub the skin with an abrasive agent, a little like an emery cloth on a wall to be sanded. We exaggerate a little on the power of the thing, but it is still the principle of so-called mechanical exfoliants.
Abrasive actives
We're not making it up, it's their name. And whether we call them exfoliants or scrubs, it always comes down to the same thing.
Different active ingredients can thus take the place of the emery cloth: coffee beans, sugar or salt crystals, crushed apricot or almond stones, silica, fruit peels or pulp, rice or bamboo powders (the list is long)…
Natural substances whose main defect may be irregularity. The calibration during crushing can be more or less approximate, creating roughnesses that may irritate the skin somewhat (yes, we know of scrubs that hurt!).
The right formula for an exfoliant
It is therefore always appreciated that a scrub makes room in its formula for ingredients likely to limit the necessarily slightly drying and irritating effect of the scrub. Emollients and moisturizers (in the form of glycerol, squalane or vegetable oils, for example), and soothing and/or softening agents (blueberry, aloe vera, honey, lime blossom, mallow, witch hazel, etc.) are therefore always welcome.
On the other hand, some substances seem much more unwelcome in this type of product.
Alcohol, especially if it is present in high concentrations, reinforces the inevitably drying side of the scrub.
Some essential oils can be a little too sensitive, even dermocaustic, especially if they are rubbed for a long time on the skin.
It is also better to avoid compounds suspected of toxicity: exfoliation refining the skin texture, it also promotes their possible passage through the epidermal barrier and their penetration into the body.
When to exfoliate?
It is generally recommended to exfoliate once a week to remove dead skin cells. More is often too much, and could weaken the epidermis. Only black or very thick skins can afford a bi-weekly exfoliation.
Exfoliation is particularly recommended before applying special care, since it promotes the proper penetration of the active ingredients and enhances their effectiveness. This is particularly true for slimming products.
It becomes an essential step before the application of a self-tanner, the secret of a beautiful result in this case being a smooth skin with a regular texture, without roughness and at the slightest defect.
But be careful: sun exposure is not recommended after a body scrub. The skin has just lost part of its natural photoprotection, it is weakened by abrasive agents, and therefore much more sensitive to the effects of UV rays. Thus, exfoliations should not actually be performed in summer to preserve the natural thickening of the stratum corneum at that time of year. Nature being well made, the skin thus creates a simple means of self-defense against solar aggressions…
How to practice scrubbing?
When you don't practice it in an institute, nothing better than a shower for a exfoliation of the whole body. This reduces unwanted splashes and makes it no more convenient to dispose of the product once the operation is complete.
The right thing to do: spread the product on the moistened skin, massage it carefully but slightly all over the body (and a little longer its roughest parts: elbows, heels, knees…) with circular movements without pressing too hard (we don't talk about stripping here!), then rinse.
And finish the treatment with the application of a moisturizing and soothing milk or oil.
CosmeticOBS selection
LW
© 2019- 2021 CosmeticOBS