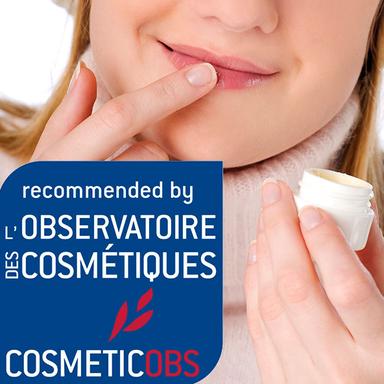 No gloves, they are obviously for the hands… No woollen caps, they are supposed to warm up our hair and ears… As a consequence, our lips must actually go out without any cloth to cover them, so they are the first casualties of adverse weather conditions and climate aggressions. Still, we can protect them! And it is even recommended to keep them supple and soft, preserve them from small cracks, dryness, and discomfort, and keep them real smooth to welcome makeup… or kisses! Go get your own balm, then! But not any of them…
Nourishing, moisturizing, soothing, softening, protective: here are the keywords for a good lip balm. It is a very specific product, since we cannot but swallow at least a little bit of it, which means it is even more important to make it totally safe, as it is applied on a daily basis… A good formula for this type of product must contain enough rich fats, emollients, and soothing agents, as well as a few film-forming agents to guarantee a slight occlusive effect, and just the right dose of suppleness to spread it easily, while covering enough skin to preserve hydration. And if, on top of that, it has a little glossy effect to beautify it all, even better!
Based on these criteria, here is a selection of lip balms suggested by our CosmeticOBS experts: they were evaluated, tested, and recommended according to their formulas, efficacy, respect for the skin, safety, and quality/price ratio!
CosmeticOBS selection
LW
© 2018- 2021 CosmeticOBS