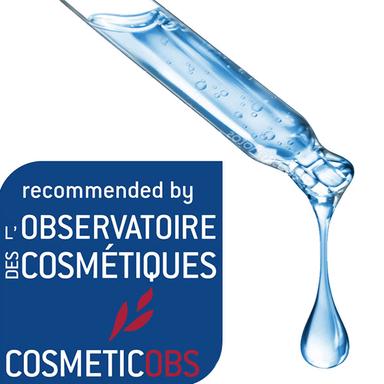 In cosmetics, a serum is a product with a generally fluid texture, reputed to be more concentrated in active ingredients than an ordinary skin care product, for enhanced effectiveness. And sometimes the skin needs this extra support to face hard conditions, whether they are due to the climate… or the time that passes! But if you say more concentrated in active ingredients, you also mean that the ingredients found in greater proportions in the formula must be all the safer, the less irritating and/or sensitizing as possible. Because the more there are, the greater the risk of potentially undesirable effects. No worries with the serums of this selection, all tested, evaluated and finally recommended by the experts at CosmeticOBS.
Oily or very aqueous, the formula of a serum is first of all rich in ingredients that promote hydration (still and always key to the good condition of the skin), in the form of urea, hyaluronic acid, squalane…, and of course vegetable oils, which, with their composition rich in essential fatty acids and vitamins, also play the role of nutritive actives.
Rich in active ingredients
It is all about revitalizing a skin in demand and giving it a boost: plants full of antioxidants and vitamins, aloe vera, essential oils, are reinforced in anti-ageing products by firming, emollient and smoothing agents, retinol derivatives, ceramides, and in fact everything that cosmetics can offer in terms of anti-wrinkle actives…
A serum is not necessarily very oily, nor is it intended only for mature skin. Each skin type can find its happiness in these small vials, always precious and often a little expensive, which contain the life-saving concentrate. Thus, sensitive skins see their composition enriched with soothing agents, oily skins, active ingredients intended to regulate sebum production or to cleanse the epidermis (tea tree, rosemary, mint, lavender essential oil…).
The right gesture
The serum is used as a cure (for example at each change of season), occasionally (in case of fatigue, after three weeks of sun exposure…), or over the long term (if the skin suffers from a recurring problem).
It is best applied in the evening, always on perfectly cleansed skin, then carefully dried, before the night care. In case of high demand from the epidermis, you can also mix a few drops of your serum with your usual day cream, which will only become more protective and effective.
CosmeticOBS selection
LW
© 2018- 2021 CosmeticOBS