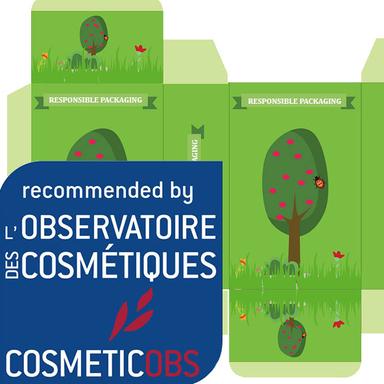 A cosmetic brand can make a commitment to the environment by choosing the ingredients of its products, its manufacturing processes by adopting the principles of green chemistry, reducing its carbon footprint… but also the materials with which it manufactures its packaging. At a time when global warming is so worrying, we can also salute companies that use cardboard boxes that preserve the balance of our forests, as is the case with those bearing the FSC or PEFC logos. And this, without compromising on formula quality, safety and effectiveness requirements, as is the case for this selection of products, all tested, evaluated and finally recommended by the experts at CosmeticOBS.
As we know, paper and cardboard are made from cellulose extracted from wood. The FSC and PEFC standards guarantee that this wood comes from sustainably managed forests, i.e. by ensuring the protection of forest resources as well as the economic and social well-being of the populations. And that nothing obviously prevents recycling.
A drop of water in the environmental issue? Maybe… But according to the hummingbird legend, every drop of water counts to put out a fire!
CosmeticOBS selection
LW
© 2018- 2021 CosmeticOBS
---
Associated elements(2)