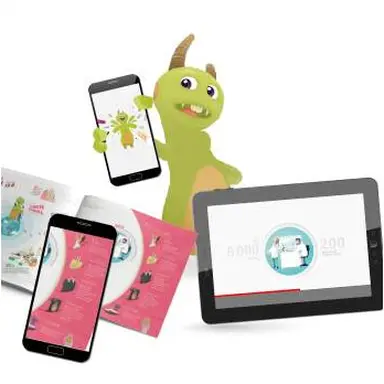 Perfumery and cosmetics are a key sector of the French economy. However, its professions and the opportunities they offer are often unknown to the general public. Cosmetic Valley and the Maison des Entreprises et de l'Emploi of the Chartraine agglomeration have created a mobile application to help you discover the sector.
With 15,000 employees hired in 2017 and a projected 50,000 jobs created by 2030, the cosmetics company is not in crisis!
It is recognized throughout the world, and ranks second on the podium of the sectors that export the most, behind aeronautics and ahead of wines and spirits.
The only problem is that it is sorely lacking in manpower.
However, there is no shortage of work.
How can this paradox be explained? This is probably due to a poor knowledge of the sector and a lack of appreciation of these trades among secondary school students, as well as job seekers and people undergoing vocational retraining.
Cosmetic Experience
To meet this need, the Cosmetic Valley competitiveness cluster has joined forces with the MEE (Maison des Entreprises et de l'Emploi de l'agglomération Chartraine).
Together, they considered how to make the sector more accessible to the general public…
At a time when digital is everywhere, the two entities have chosen to develop an application (created by the agency Neo Digital): Cosmetic Experience.
Cosmetic Valley and the MEE have relied on humour and facetiousness to make the cosmetics industry more attractive.
The application, accompanied by an enhanced booklet, is based on the adventures of Blushy, a mischievous little monster.
"Once Cosmetic Experience is downloaded to your smartphone, you will be able to play with it by flashing the symbol on the pages of the booklet. It then takes you through four challenges where it holds many surprises for you," explains Cosmetic Valley.
A more corporate website is also planned.
You can find, among other things, job descriptions, a complete directory listing the various training organizations and articles to perfect your knowledge of the world of beauty.
The opportunities
This industry is home to a range of professions structured around three areas:
• Research and development, which integrates standards and regulations for skin care products into its process
• Production and manufacturing, i.e. all expertise related to industrial production (quality control, equipment operation)
• Marketing, packaging and sales
In total, the cosmetics sector offers around a hundred professions. Regulatory affairs manager, line manager, packaging project manager, sensory analyst or point-of-sale consultant, the various beauty professions can be suitable for a wide audience, depending on everyone's skills and preferences.
The launch of the application is the first step in the Cosmetic Valley's seduction operation.
The next objective: to communicate massively with middle and high schools in 2019, still with the help of Blushy, in the flesh!
JS
© 2018- 2022 CosmeticOBS