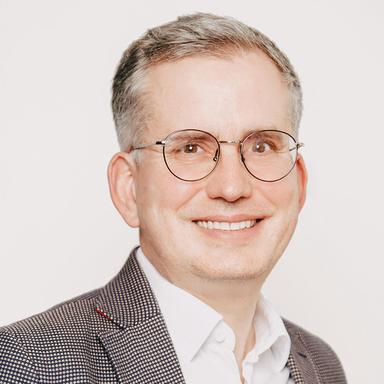 The FEBEA (French Federation of Beauty Companies) has a new General Delegate: Emmanuel Guichard. He takes over from Patrick O'Quin who has decided to retire. A connoisseur of professional associations, Emmanuel Guichard (44 years old) has developed a strong experience in consumer products, a leading expertise in circular economy, as well as an important European dimension.
An agricultural engineer, Emmanuel Guichard began his career in research in the United States and Spain, before joining professional associations in France and Brussels.
First in charge of economic affairs at the General Confederation of Beet Planters (CGB), he then joined COFALEC (Confederation of Yeast Manufacturers in the European Union) in Brussels as Secretary General.
Since 2016, Emmanuel Guichard was General Delegate of Elipso, the trade association representing plastic packaging manufacturers. In this sector in transition, he developed an expertise on the circular economy, from design to recycling of packaging.
Emmanuel Guichard: "I am very happy to join the cosmetics manufacturing sector, one of the flagships of our economy, which contributes to France's influence in the world. This is the strength of this sector, whose excellence and performance are supported as much by large groups as by ETIs, SMEs and VSEs throughout our territory. At this historic moment marked by the Covid crisis but also by profound changes in consumer habits, we must commit ourselves more than ever collectively to better meet the expectations of consumers and the changes in our society. I would like to thank Patrick O'Quin for the tremendous work he has done at the head of the FEBEA, which he has helped to make a leading federation and a reference partner for the public authorities and all our stakeholders."
Patrick O'Quin: "Thanks to the support and mobilisation of our members, we can be collectively proud of the work accomplished by FEBEA in the service of the cosmetics sector throughout these years. It has been a pleasure and an honour for me to work alongside small, medium and large companies in the sector, which are symbols of excellence and innovation in France and worldwide. I am delighted to welcome Emmanuel Guichard, who will bring to the sector his experience of professional associations, his expertise in the circular economy, and his detailed knowledge of economic, social and environmental issues, all of which will be particularly valuable for our federation and our sector in the years to come."
FB
© 2021 CosmeticOBS