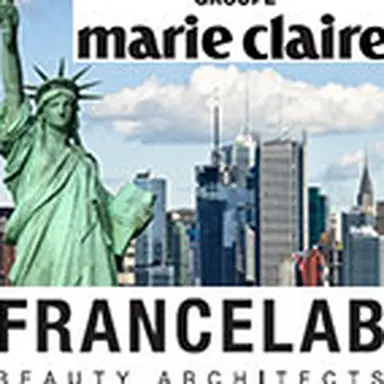 One year after being acquired in June 2015 by the Marie Claire Group, France Lab agency, specialized in creation, development and production of fragrances and cosmetics custom made, accelerates its development and opens a Beauty Lab at its New York headquarters.
Located nearby Times Square, the Beauty Lab has been created 'to imagine, create and bring to life the future of beauty.' All beauty experts of France Lab in one single space: 'ideation', marketing, designing and engineering packaging, R&D, formulation, regulation and production, while building on the expertise of Marie Claire Group, the beauty opinion leader in 31 countries worldwide.
First of its kind, the Beauty Lab is in the heart of Manhattan, with a co-working space of 200 m², will allow France Lab to host and support ten companies to develop innovative projects that will be at the forefront of beauty in the future.
A true laboratory of ideas, think tank, incubator and accelerator projects, this hub is a gateway to the world of beauty. It is accessible to all by membership and provides access to a club space for beauty-focused events, connecting the industry and providing trends information on the sector.
According to Thibaut Fougeras, CEO of France Lab, 'Beauty is experiencing a profound revolution since post war, with new technologies allowing more access to consumers and completely shaking up the beauty sector. With the creation of the Beauty Lab in New York, we wanted to position ourselves at the forefront of these changes by allowing our clients and our members to fully enjoy new developing opportunities.'
This new step in the development of France Lab fits with the diversification strategy of Marie Claire Group and strengthens its historical positioning by broadening the offer proposed to luxury and beauty advertisers.
'It is natural that the Marie Claire Group, a leader in the beauty sector for several generations, continues to be a pioneer and trend-setter for women and their beauty. The Beauty Lab represents a new step forward in the Group's development, illustrating our desire to strengthen our leadership and drive our clients' growth in the beauty sector,' said Arnaud de Contades, CEO of Marie Claire Group.
© CosmeticOBS-L'Observatoire des Cosmétiques
© 2016- 2022 CosmeticOBS