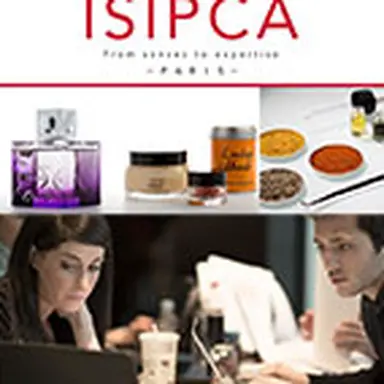 Reference school in the international perfume, cosmetic and aromas businesses, ISIPCA puts online the second version of its MOOC "From the art to smell to the sensory marketing" in English version: a rich, dynamic on-line free course resolutely opened on the current perfume knowledge. That you are fascinated, professional, or novice, you can update or complete your knowledge. This MOOC will undoubtedly allow introduce new vocations!
A MOOC (Massive Open Online Course) is an on-line course, free and open to all. It is a new intelligent way and collaborative to develop its knowledge, while being connected. More than 5,500 people had joined the first one, in French language.
This course addresses the professionals of the sectors of the perfume, the marketing, the luxury but also the young people, the high school students and the students in chemistry, in pharmacy, in food-processing industry, in biology… in fact, to all the people who want to learn.
The perfume is a part of the memory of yesterday and today
For centuries, the perfume occupies a favoured place in civilizations, sometimes connected with the sacred rites, the symbol of membership in a social class, a remedy against the problems of the body or the soul or still the sensual finery, it crossed ages. But what hides behind this seeming simplicity? The perfume is at the heart of our society, where the sensory universe is more and more exploited. The sense of smell which is our most innate sense delicately makes a way.
This MOOC suggests to the learners widening their knowledge, discovering what are the actors and the factors which are taken into account in the olfactive dimension. It will be suggested to the learners to experiment the processes of creation of a flavour through various exercises and estimating their own knowledge and skills in olfaction.
What is its program?
We speak olfaction, science, perfume, knowledge, aroma, luxury, marketing… and many other subjects so fascinating there. The registration is opened from September 15th. He is structured in four sequences on a period of four weeks, from November 17th till December 15th, 2017, with four evaluations.
In the term of this MOOC, it is proposed to the interested participants the online paying certificate attributed at the end of a questionnaire. This test (realized in a limited time) will be watched online, by a specialized examiner, beside of whom the participants will have to book an appointment between December 18th, 2017 and January 12th, 2018.
At the end of the MOOC, the best learner will be the winner in a free participation in the Summer School ISIPCA 2018.
© CosmeticOBS-L'Observatoire des Cosmétiques
© 2017- 2022 CosmeticOBS