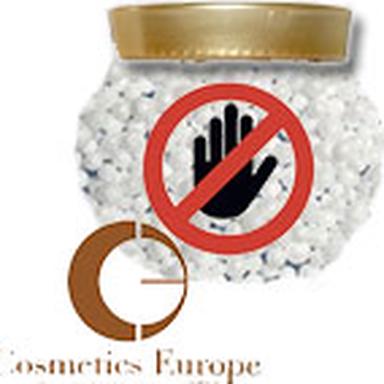 On 21 October 2015, Cosmetics Europe published a recommendation on plastic microparticles. Taking into account public concerns about plastic debris in the marine environment, the European Cosmetics Industry Association calls on its members to stop using them in cosmetic products by 2020.
Cosmetics Europe statement
The occurrence and persistence of plastic debris in the marine environment and waterways is an issue of increasing public debate. Many sources of such debris have been identified and estimated. Scientific evidence suggests that the vast majority of small plastic particles in the seas come from the breakdown of bigger plastic materials.
Although often highlighted in the context of marine litter debate, the use of solid plastic micro particles in cosmetic and personal care products is considered to be limited compared to other sources.
Many individual member companies of Cosmetics Europe have publicly stated that they will discontinue those uses in cosmetics that are most likely to end up in the aquatic environment and for which alternatives exist.
Building on this, in order to engage the whole of the Cosmetic Europe membership and to facilitate sector wide best practice, Cosmetics Europe, the personal care association, is today issuing a recommendation to discontinue their use in wash off cosmetic and personal care products for exfoliating and cleansing purposes as of 2020. This recommendation applies to synthetic, solid plastic particles that are non-biodegradable in the marine environment.
Cosmetics Europe adds that the association stands ready and is committed to working in partnership with the European authorities to gather scientific data to allow a further assessment of the issue. This knowledge will facilitate scientific decision making and prioritise measures that will result in a true benefit for the environment by reducing the amount of plastic litter in the marine environment.
Mr. Loïc Armand, President of Cosmetics Europe, said: "In adopting this Recommendation, Cosmetics Europe and its membership are addressing public concerns, and committing to work with regulators on a science based approach to the issue of plastic micro particles. We are also committed to building, with other international associations, global alignment of the cosmetics industry on this issue."
Source
• Cosmetics Europe issues a recommendation on solid plastic particles (plastic micro particles), Cosmetics Europe, Press release, 21 October 2015
FP
© 2015- 2022 CosmeticOBS