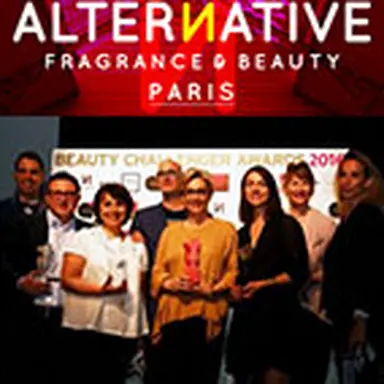 During the Alternative Fragrance & Beauty trade show, held in Paris from 16 to 18 June, the 12th edition of the Beauty Challenger Awards handed four awards to innovative and original cosmetic products… the future 'success stories' of the sector, according to the event organizers!
Alternative Fragrance & Beauty, a pop-up expo in the heart of Paris's Upper Marais, is designed to be the rendezvous for any brand who's DNA spells the future of perfume and beauty, professionals and consumers on the lookout for new experiences and discoveries and original concepts.
The Awards 2016
The evaluation criteria of products focus on several key points, allowing for a holistic appraisal of the product: innovation, coherence of concept, quality of communication, texture, fragrance, practicality and aesthetics of packaging, and, finally, relationship between quality and price.
For the 2016 edition, 27 brands and 37 products have competed for 4 prizes:
• Distributors' Prize
• Consumers Prize
• Trends & Media Prize
• Grand Prize
And the winners are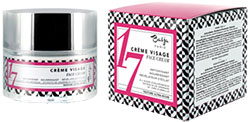 Baija – Ultra Riche Skin Cream C17
This is an ultra-rich skin cream composed of 17 active ingredients with antioxidant and shine booster properties. This cream is ideal either for a day care or a night care and can be advised to several types of skin. This care is a real answer to dehydrated, weakened and tired looking skin. It has a pleasant sensation thanks in part to its velvety texture and subtle fragrance of Pomegranate. It is formulated without parabens, phenoxyethanol or silicone, and contains 96% of natural origin ingredients.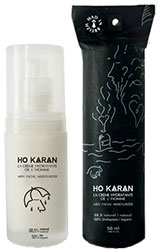 Trends & Media Prize
Ho Karan – Hydrating cream for men
The Hydrating Cream for Men fights against skin tissue dehydration caused by outside elements, stress, pollution, and shaving. Its firming and softening action preserves the elasticity of the epidermis. Its fluid and non-greasy texture offers a fresh sensation that softens your skin and beard. It leaves a soft, non-greasy film on the skin. Its round chypre fragrance is pleasing to both males and female.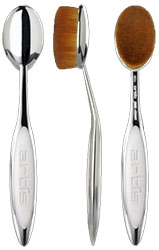 Artis Brush – Oval 7 Artis Brushes (collection Elite Smoke)
What distinguishes Artis brushes from other classic makeup brushes is their ergonomic design. Classic brushes were never meant for self-application of the product. The unique design of the 11 Artis models consists above all of the form of handle and the orientation of the bristles. It reproduces the functionality of a hand holding a tool. Conceived by a well-renowned professional makeup artist, each Artis brush is a tool of precision that optimizes the application and blending of makeup, thanks to the CosmeFibre® fibres. The uniform structure of the extra-fine fibres, with their tapered points, allows for a more regular application of the product than with bristles of animal origin, guaranteeing optimal coverage with minimal product.
The product which received the highest score, including all the jury categories, will obtain the grand prize. This year, the winner is the brand Baija for its Ultra Riche Skin Cream C17.
© CosmeticOBS-L'Observatoire des Cosmétiques
© 2016- 2022 CosmeticOBS