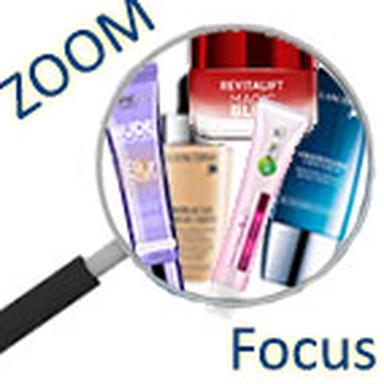 No, it is not a new comic strip, the Blur (we grant you that the name is not very appetizing!) are these"smoothing pastes tracing effect" that throw a veil on our imperfections. After conquering the Americans, they set out to conquer the French. Zoom in on the cosmetic news of the week by Ariane Le Febvre.
Born in the USA, Blur (blur means blur in English and, by extension, blur, blur) are these dense, silicone creams that smooth (the marks also say"resurface") the skin's surface, reducing small imperfections (dilated pores, fine lines, shine…) and evening the complexion, as if a layer had been placed on the face. " Blur technology uses light-emitting agents, light-emitting nacres and silicone elastomers for optically smoothing the skin surface and filling relief defects "Elisabeth Bouhadana, International Director of Scientific Communication at L'Oréal Paris, explains. Halfway between skincare and make-up (the two segments are more and more intertwined), this American fashion is now spreading to France. Since September, you can find Blur in perfumeries (Lancôme, Visionnaire 1 Minute Blur, instant smoothing perfector, 30 ml, 55,90 €) and in supermarkets (Garnier, Lisseur Optique 5 sec., 30 ml, 11,20 €).
This is a trend strongly invested by the L'Oréal group, even if the first brand to have launched a Blur (without naming it so) was Clarins in 2006 with Lisse Minute Base Comblante (15 ml, 27.40 €), nicknamed by women "la pâte à rides"…
The 2014 Blur
The novelty is that Blur are more and more specified and next year, we will find Blur"care" and Blur"make-up". A little more care ingredients or a little more pigments, the cursor is adjusted according to the marks.
In January, L'Oréal Paris launched the first anti-ageing Blur (Revitalift Magic Blur Anti-ageing Day Care, 50 ml, €13.90). " It is a real formula challenge, because Blur is an anhydrous formula (without water) at the beginning. For the first time, this technology is integrated into a non-greasy, non-comedogenic emulsion (with water) that does not clog pores. (editor's note: silicones in large quantities - the case of all Blur - have an occlusive effect). The new Blur, less waxy, contain 70% care ingredients and 30% Blur agents. In Europe, the touch is less siliconated, the texture more moisturizing ", says Amandine Rassat, L'Oréal Paris skincare marketing director.
The brand also offers a more local treatment (Revitalift Magic Blur Finishing Care, 30 ml, €13.90) and a Blur"hybrid" between treatment and make-up, in a universal shade (Nude Magic Blur Cream, Instant perfector straightener, 30 ml, €14.50). As for Lancôme, in February it launches a Blur clearly classified in make-up: Miracle Air by Teint Air & Blur Technology, glass pipette bottle 30 ml, 45.50 €, 8 shades. Less covering than a classic foundation, this new generation foundation blurs imperfections without covering them and evens out the complexion with transparency. Because, the brand tells us, in terms of nude women want textures without material effect, always finer and lighter, that they do not feel on the skin.
What is their composition?
In addition to optical powders (soft focus, mattifying…) with different particle sizes, Blur may also contain silica in nano form (INCI : Silica[Nano] at Garnier). The round and porous surface of the silica spheres allows them to absorb almost 4 times their weight in sebum and ensures a peach skin feel. Results: shine is eliminated and pores are visibly reduced. Silicone elastomers offer many properties. They are also"sebum traps". Like a faceted ball, they reflect light in all directions, erasing dark areas, i.e. wrinkles. Finally, they are endowed with a filling action: composed of large spheres, they slide under the fingers and are deposited in the most important relief irregularities (wrinkles, imperfections marks, pores), by filling them physically.
Directions for use
Blur is applied after the day care and before make-up, all over the face or only on the areas to correct (visible pores, irregularities, shine…). If a foundation is used, wait a few moments before spreading it, otherwise it may"skate". The foundation will have an even more even, flawless finish.
You can also use the Blur for touch-ups during the day by tapping.
Due to its richness in mattifying agents, it is better suited to normal to combination skin.
The Observatory of Cosmetics
© 2013- 2020 CosmeticOBS