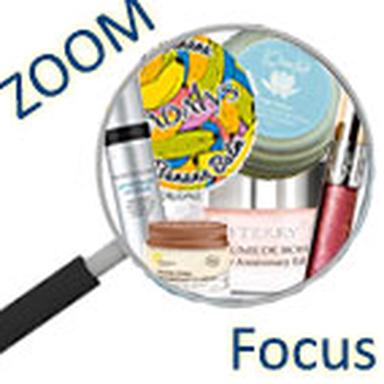 Impossible to do without this tender accomplice in winter! The new lip balms are fruity and tasty, sweetened with stevia or organic agave syrup! Overview of these cosmetic sweets by Ariane Le Febvre, as Valentine's Day approaches..;
More voluptuous than ever, the new formulas, based on fruits or flowers, celebrate the pleasure of the senses in all tones! Packaged in delightful little pots, they offer gourmet perfumes and transform our lips into kiss traps!
Some play the card of the quasi-comestible which one would gladly eat (editor's note: not to be recommended however!) as the Lip Balm and Papilles Bio with extracts of yellow banana of Kadalys (7 ml, 12 €, in pharmacy) . Enriched with stevia extract, it fills both our lips and taste buds and can be used as a nourishing balm or make-up base (it evens out the colour of the red by allowing a better diffusion of pigments and strengthens the lipstick's hold).
Still on the side of certified organic cosmetics, let us quote the Nourishing Lip Balm with argan of Fleurance Nature (15 ml, 8,90 €) with the soft perfume of honey. With its 20% argan and jojoba oils, honey and vitamins, it restores the most dried out lips. As for Loren Kadi's Long Kiss Lip Balm (8 g, 4.80 €), a brand of ayurvedic natural cosmetics, it contains no less than eleven butters and vegetable oils. Finally, The Kiss Lush Tinted Lip Balm (10 g, 9.45 €) is vegan, without preservatives and treats the mouth with cupuaçu butter and organic agave syrup. Its added value: it is enriched with natural flakes and guarana seed powder with plumping effect.
Fruits on the rise

The pulpy and appetizing fruits have always gone well with the lips, but since November, they really have the wind in their sails : - cherry, strawberry or peach for Gloss d'Oilily lip balms (10 g, 4.95 €, in perfumery) , - Dragon fruit for the Lip butter The Body Shop (10 ml, 5,50 €) - pear for the Baume du Sourire Le Couvent des Minimes (15 ml, 7,90 €, at Marionnaud), - grape polyphenols for the Caudalie Lip Stick (4.5 g, 5 €), formulated with 99.5% natural ingredients, - fruits des bois, sun protection (SPF 15) and anhydrous texture (without water) well insulating for Gourmandise des Alpes Extrême Protection de Pure Altitude (15 g, 15 €).
Each brand has its own aroma or fruit active ingredient!
Luxury version

More technical and above all anti-aging, Skinceuticals Antioxidant Lip Repair (10 ml, 45 €) tackles the wrinkles around the lips (the nasty"bar code"!), without forgetting repair and nutrition, with lots of hyaluronic acid, allantoin, glycerin, vitamin E, Silymarin (antioxidant extracted from milk thistle). In perfumery, prestigious brands are not left out. "Rolls" lip care, the Rose By Terry Balm (10 g, 45 €, limited edition) celebrates its 10th anniversary in a new glamorous party outfit. A petal ointment with 48 ingredients, very concentrated in essential rose wax. Givenchy proposes Le Soin Noir Rituel Lèvres, a lip kit containing a scrub and a balm (2 X 10 ml, 79 €).

As for Chanel, with Hydra Beauty Nutrition Nourishing Lip Balm (10 g, 36 €, from March 1st), it offers what the camellia (the brand's emblematic flower) has most noble: Camellia Alba PFA, Chanel's exclusive active ingredient that revives the natural hydration mechanisms, and camellia oil whose precious waxes coat the lips.
Serial kissers
Let's end this invitation to kiss with the great return of lip gloss this spring, which also plays with unctuous balms, plus colour, minus tights. Lancôme Lip Lover (22 €, 36 shades, from March) contains 40% care agents. Its fine texture, without thickness, melts on contact with the lips and ensures eight hours of hydration. The same comfort and no"sticky" effect for Yves Saint Laurent's Gloss Volupté (27.50 €, 24 shades, from 17 February), with its mango aroma and patented kiss applicator.
No doubt, the new generation glosses put balm at the heart of the lips…
The Observatory of Cosmetics
© 2014- 2020 CosmeticOBS