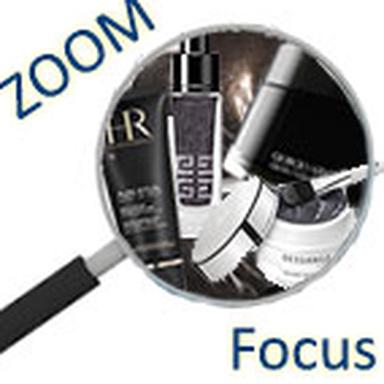 End of the dictatorship of immaculate creams. Black makes a breakthrough in facial care, transforming the space of a mask, serum or scrub into a"draculette"… Focus on the cosmetic novelties of the week by Ariane Le Febvre.
White as snow or black as a stepmother? Is the empire of white facial care sounding the death knell? After the vogue for black perfumes and varnishes, it is now the turn of facial care to adopt"the dark side of the moon". A priori, it doesn't seem easy to apply creams, lotions or ink color serums on the face, but as the cosmetics industry always tries to surprise us, we must recognize that at this level, it is rather successful! Enough to seduce all the"dark addicts" and the potential"gothic"!
The first to have had this audacity is Givenchy whose anti-aging range"Le Soin Noir" now includes 6 luxury products. The Extrait, launched at the beginning of the year, costs no less than 500 € (Le Soin Noir l'Extrait, Programme Haute Renaissance Intégrale, Cure 3 weeks day & night, bottle-pump day 15 ml + bottle-pump night 15 ml). More affordable, Le Soin Noir Rituel Lèvres (Lip scrub and balm kit, 2 X 10 ml) is only 79 €! Black textures owe most of the time their color to their dark ingredients, helped by some dyes. For Givenchy, it is the Concentrated Black Sap of Vital Algae (a plant that is capable of surviving in the most hostile marine environments). But the most surprising thing is that even if these textures are as black as ebony in their pots or bottles, they become completely transparent on the epidermis, creating, we must admit, a most unusual care experience. " A new formulation of Black Care is planned for 2014, but it is still too early to talk about it. "says Givenchy.
Another brand that has been banking on black since 2007: Shu Uemura, with its Phyto Black Lift line based on black phyto-ingredients of Asian origin: shiitake extract, black tea ferment… famous youth elixirs in Japan, a market that is targeted in priority, Japanese women love this type of visual sensation!
We can also mention the prestigious Crema Nera by Giorgio Armani Beauty (50 ml, 250 €), also launched in 2007, based on Pantelleria obsidian, a natural mineral compound derived from petrified lava, which stimulates cell metabolism. At the beginning of the year, the famous Italian company created the Crema Nera Extrema line (9 treatments, from €80 to €360, the latest treatment to come out: Crema Nera Extrema Supreme, 50 ml, €330).
Smoky" masks and scrubs
Easier to wear (!), black care products for occasional use (which rinse off), intrigue and perform. It is better to lock ourselves in the bathroom to realize them, otherwise we risk scaring those around us!
Brand new, Instant Beauty Regenerating Mask with the Black Pearl of Dessange (100 ml, 70 €, available in Dessange salons),"charcoal" the skin during the entire application time (ten minutes). Based on remineralizing black pearl, nourishing shea butter and plumping hyaluronic acid microspheres, it invigorates the complexion and smoothes fine lines.
But the most surprising is undoubtedly Helena Rubinstein's black scrub (Pure Ritual Care-In-Peel Double Peeling Black Brightener, 100 ml, 64 €, from late May 2014), the first of its kind. This double peel with mechanical and biological action is inspired by the beauty rituals of Korean women who use black rice (antioxidant) in their peels to even out their complexion. It combines retexturizing glycolic acid, exfoliating agents, detoxifying black tea and nourishing oils (75% Oléogel). Its black and iridescent texture offers great comfort and sublimates the skin's radiance and transparency. Or how black comes to the rescue of clear complexion…
The last word goes to instrumental cosmetics, which also adopts black. Witness, the latest Clarisonic Aria black face brush, with its sonic micro-massage technology (199 €, at Sephora in May). Or the sublime black toothbrush Black DiamondClean from Philips (200 €), with a very successful design.
The Observatory of Cosmetics
© 2014- 2020 CosmeticOBS